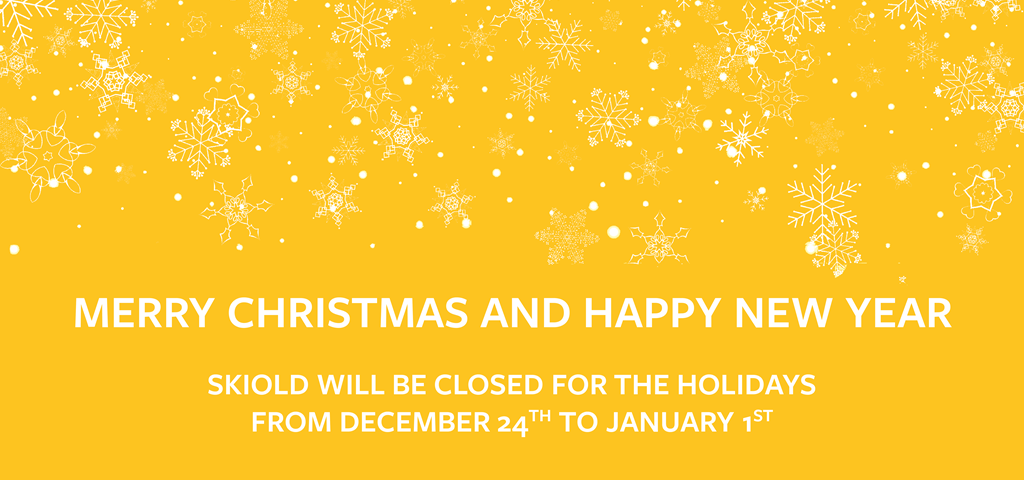 Merry Christmas & Happy New Year
We are closed for Christmas from December 24th to January 1st
Christmas 2022 is approaching, so we want to make sure that you are informed about our opening hours throughout the Christmas and the New Year.
We are closed until the 1st of January, but we are, as always, ready to assist by the help line on weekdays between Christmas and New Year from 08:00 to 18:00 at +45 96 60 54 60.
Please note that due to inventory in the weeks 1 and 2, delays may occur in the delivery of spare parts.
In 2023, we offer even more exciting new products, inspiration, references and advice for you from all of us at SKIOLD.
Before we go home to spend the Christmas holidays, we would like to thank all of our customers and business partners for the year that has passed. We look forward to kicking off a new year with you!
We wish you all a Merry Christmas and a Happy New Year.