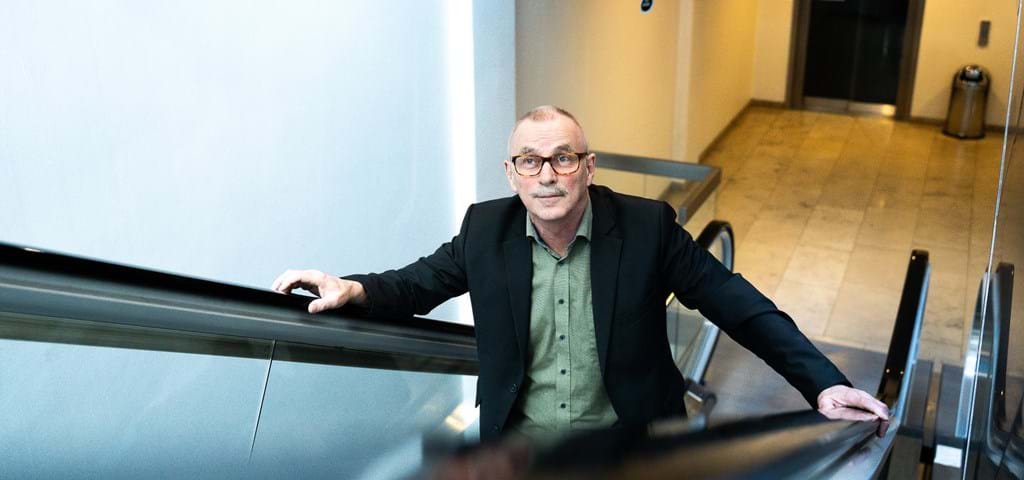 Developing the agricultural supply chains
Originally, he was employed in sales when he started at SKIOLD, in a business unit that at the time, 30-40 years ago, was only a small part of SKIOLD.
A kind of entrepreneurial company with a flat structure, which also meant that there were many different tasks ranging from sales, handling of products and providing inputs to, at the time, a small development department. This way, things merged together, and from time to time it was more about getting the job done than in what way it was done.
Over time, this has made Carsten Sørensen a true knowledge bank, who with his enormous knowledge has become an expertise regarding individual products and systems, and a ressource for the benefit of SKIOLD's product management team regarding development and mapping.
- The reason why I am where I am today is probably a personal wish, which has grown over the last 5-10 years, for a more professional handling of our organization and our product range, Carsten Sørensen says.
A wish, which he often emphasized and formulated as a necessity. A wish, which was realized over time, and as such made Carsten sort of founder of SKIOLD's first product management department.
A department that to a greater extent must work in a determined way to summarize and report results by consolidating data with coherence and thus ensure that it becomes easier to update and aggregate as needed.
The customer's reality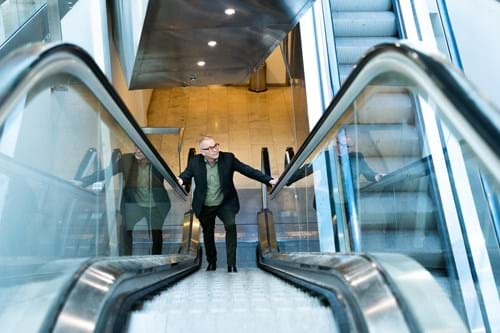 SKIOLD has developed from a company that has typically done business in Northern Europe to a global company that must embrace a wide range of different cultures, climate conditions and market needs.
In this development, SKIOLD has chosen to think more broadly regarding the way products are developed, in recognition that the world market demands more, which requires a product range that is adapted to the customers' reality.
For a number of years, the company has made a number of acquisitions of other companies with the purpose of providing a more comprehensive and complete solution for livestock producers of pigs, among other business areas.
- We are in a situation, where we must consolidate our products. It is important that we can carry out this work on an ongoing basis, so that we can develop the strongest opportunities with basis in the best products, Carsten says.
Today, SKIOLD has an integrated concept to supply complete equipment and design solutions for pig production. This has among other things been achieved by acquiring some of the best brands in the market.
- Today, it is about finding the balance in being skilled within all the parameters that characterize state-of-the-art pig farms. This also applies when we look at the entire information technology, Carsten Sørensen says and continues:
- That part is fundamental to SKIOLD. We want to be able to offer a detailed and efficient option through digitalization and automation. This is how we can create the strongest package enabling us to meet the specific needs of our customers. That is what should characterize SKIOLD now and in the future.
Feed as DNA
As product manager for liquid feeding systems and feed stations, Carsten has been responsible for one of the areas in which SKIOLD has its greatest strength in many ways. For a number of years, the company has been the leader in the development of new and efficient technology in the field of feeding techniques.
- Feeding technology has always been SKIOLD's DNA, at least when we talk about the part of our business that concerns livestock production. This is In many ways what our development work is about, Carsten says.
When SKIOLD made its first liquid feeding system, with the first computer connected, it became a milestone for the SKIOLD team's way of thinking, and opened up for development of new automated techniques.
- It set a completely new agenda in SKIOLD. That was what started it all and put us in a position of absolute strength within the livestock business. It is probably also what many people associate with the name SKIOLD, Carsten Sørensen says.
He and the colleagues in the SKIOLD business unit Pig have spent many hours over time making the job significantly more systematic with controls and other information technologies.
Information must create greater value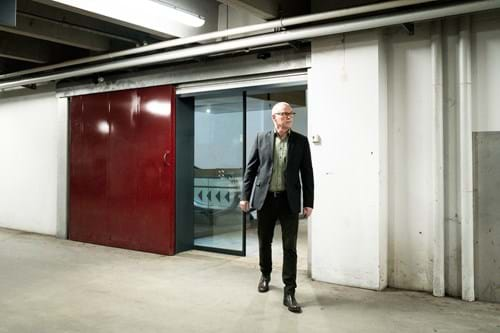 Carsten Sørensen believes that SKIOLD has come a long way in the work of developing information technologies, resulting in a product that is twice as good and able to meet the farmer on a more detailed level.
- The development in agriculture has generally been in a steep upward curve. Here at SKIOLD, we have been able to use the new technology throughout the agricultural supply chain, Carsten Sørensen says.
It is used in equipment in the form of sensors, cameras and other devices that can gather useful data. A development which has provided our customers with a lot of new tools to create more coherence, e.g. by elaborating forecasts and analysis for the use of an improved and more efficient daily operation.
The trend will be a concrete focus point in the development work at SKIOLD, if you ask Carsten Sørensen.
- We see information technology as a necessary prerequisite for running a modern farm, he says.
Being able to handle information technology is one thing. But for Carsten and his colleagues, there is also a need for integration to make it all work together across other systems.
- To meet this need, we have developed a platform under the name SKIOLD Digital, which is a cloud based solution that collects all data about feeding, climate control and pig management, Carsten Sørensen says.
The smart thing about this technology is that it captures the best practices of the individual farmers taking account of the individual ways of running the production.
- This is one of the great advantages of SKIOLD Digital, as it is a necessary task to intertwine all data in such a way that it can be used across all countries and can meet the individual market needs, Carsten says and continues:
- That said, it is still one of the areas where we need to get even better and create perfect end-to-end systems, he elaborates.
A movement is underway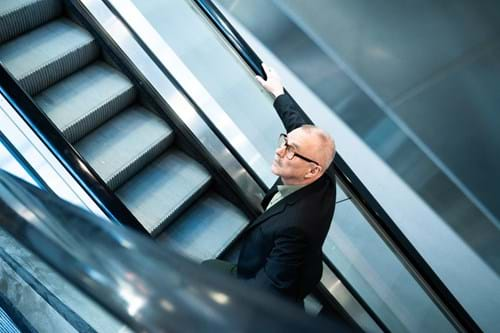 Although the work will probably never be finished completely, Carsten Sørensen still believes that SKIOLD has come a long way during the last five years.
- There are other companies out there that are good at the equipment part and others that are good at the IT and software part. But we have the huge advantage that we can do both, and we must continue to expand and develop that advantage, Carsten Sørensen says.
He sees a real global challenge when it comes to producing proteins in the competing world market. A resource such as grain can only be cultivated to a certain extent. Therefore, the cost price will be one to one, and that is precisely why Carsten Sørensen believes that future earning opportunities are to be found in more efficient working methods.
- We are looking into a future where we are to deliver to the smartest and most skilled producers in the world, and we cannot do that through good products only. We must make their entire operation work smarter and more efficiently, Carsten Sørensen says.
The means are technological solutions that create more visibility and traceability.

It is also becoming clear that many leading players within the field of agriculture are moving in this direction by building digital solutions into their physical supply chains.
- We are fully aware of this, and therefore digitalization will remain a core service for SKIOLD in the future. We must make our customers more efficient and keep their results in top. That is why we  invest in that development, Carsten Sørensen emphasizes.