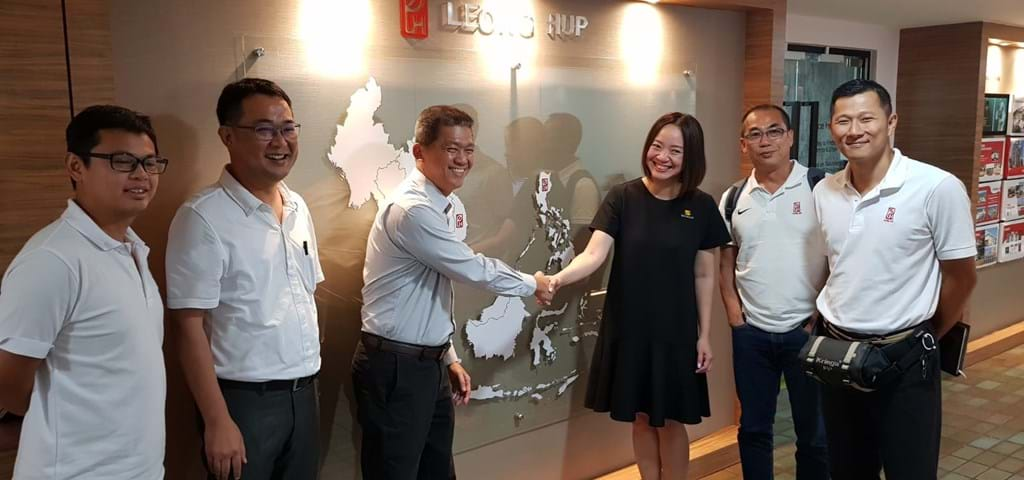 Leong Hup Agribusiness Sdn Bhd signs agreement with SKIOLD
For feeding solution for their new double storey poultry farm in Malaysia
We would like to welcome Leong Hup Agribusiness to the SKIOLD Family. SKIOLD is going to supply, install and commission Landmeco Feeding Pan in a new double storey poultry farm. We expect installation to start the first week in August 2019.
The LANDMECO feeding Pan is a patented system, which stimulates the chicks' curiosity and collectively activates them to seek fresh feed. The first days of feeding are of utmost importance and correct feeding with the patented feeding solution from LANDMECO have shown an increase in the chicks bodyweight with up to 30 grams after the first week compared to traditional feeding. The feeding solution also makes every day work much easier and is second-2-none with regards to the importance of fast and easy cleaning for higher bio-security. The fast cleaning process minimizes man-hours spend in the house and also the time, the house is not producing.
"My team and I are as keen and excited as SKIOLD to find out results on our first production. My team in Malaysia are all excited"  Chong Chen Kang Project Manager, Leong Hup Agribusiness Sdn Bhd. 
And we are also very excited and will come back at the end of the year and get an update for you.
Read more about SKIOLDs offering for Poultry farms 
Contact us for more information