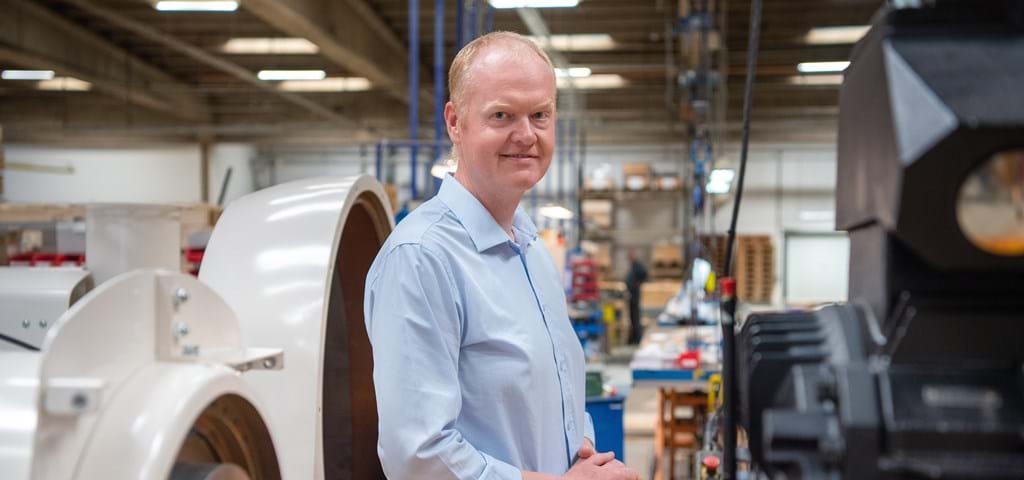 SKIOLD companies merge into one
In 2019, SKIOLD A/S in Sæby, which among other things produces equipment and technological solutions for the agricultural sector, bought the penning company Jyden Bur A/S
The latter has subsequently been operating as an independent company under the name SKIOLD JYDEN A/S. However, from October 1st 2021, the activities will be merged in a merger between the two companies.
SKIOLD merges the two companies SKIOLD A/S and SKIOLD JYDEN A/S into one company under the name SKIOLD A/S. The purpose is, among other things, to simplify the legal structure and obtain a united organization.
"With the merger, we will handle our tasks even better and appear more efficient with additional opportunities to provide services and solutions that create value for our customers", CEO at SKIOLD Søren Overgaard says.
More efficient business processes
At the same time, the merger will ensure SKIOLD a more solid foundation in a changing industry:
"The merger can help us form the basis for fulfilling our growth strategy in the coming years. With the merger, we will achieve a more simple administration and a more efficient organization under one company. It will improve our competitiveness and contribute to increased revenues," Søren Overgaard says and continues:
"I see it as a clear advantage to have a simple company structure. We also experience that customers demand complete technical solutions and a one-stop-shop distribution channel. With one unified SKIOLD, we are creating a better starting point to be able to provide uniform services to our customers, while we will stand as a stronger and more solid partner."
Employees, production, and product program from SKIOLD JYDEN A/S will remain in the continuing company SKIOLD A/S, which will also take over all rights and obligations.
SKIOLD is a well-established supplier of equipment, machinery, software, digital services and aftermarket services to the agro industry, working to simplify and optimize the customer's livestock production.
As one of the world leaders in technology for production of feed, pigs, cattle and poultry as well as grain and seed handling, the company is active in more than 80 countries, has approximately 830 employees, and an export share of 90%. By offering simple designs and systems through products and digital services, and seamless customer engagement, SKIOLD enables its customers to grow and improve their production results by delivering solutions that meet their specific goals.