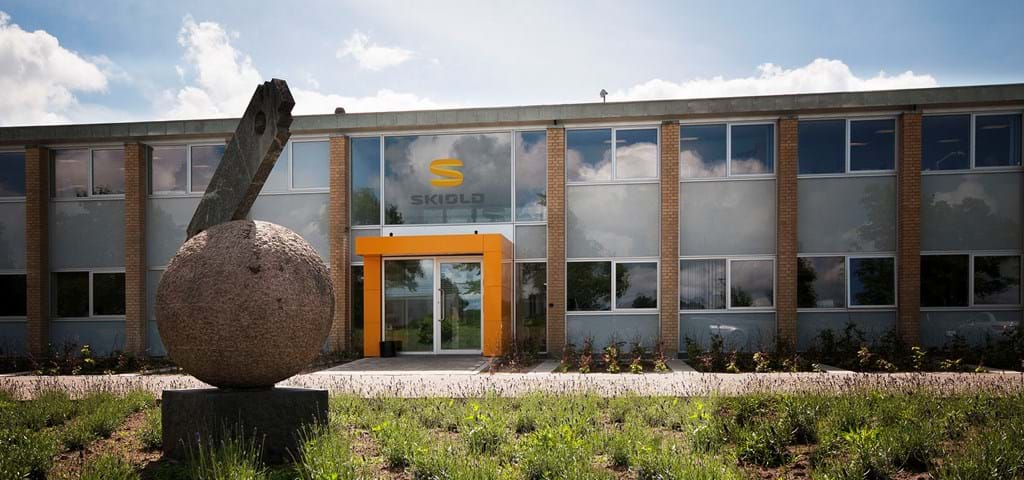 SKIOLD is growing both on the top and bottom line
SKIOLD, one of the largest Danish owned companies, publish annual report
SKIOLD A/S, one of the largest Danish owned companies in the agricultural sector, continues the growth and presents a strong net profit in spite of challenging market conditions in the main markets.
The growth of SKIOLD is generated by a high degree of globalization and a constant focus on market and product development. 2016 became another milestone in the company's 140 year long history, as the turnover reached 81 m Euro (DKK 600m) – an increase of 18.5% compared to 2015, and a satisfactory result.  
"The positive development of the company is a result of our effort to improve our competitiveness, adjust to new market terms, and generate sales on new markets", Samuel Waldorph says, CEO in SKIOLD A/S. 
"The growth is the result of a market development strategy involving establishment of own companies in Australia in 2011, in China in 2012, and in Vietnam in 2015. In addition we have had an increasing number of projects within our three lines of business, which is very satisfactory", Samuel Waldorph says in conclusion. 
SKIOLD is an international company with several subsidiaries in Europe, CIS, Asia and Oceania, and it can at times be like navigating in foggy weather when you cannot control essential factors such as financial and political conditions and increased competition particularly from low-income countries. It is therefore essential to SKIOLD to even out the market fluctuations by being present in different geographical areas, and by focusing on preparing the company for the increasing competition especially from Asia. 
SKIOLD continues focusing on product development and growth on existing markets in 2017.