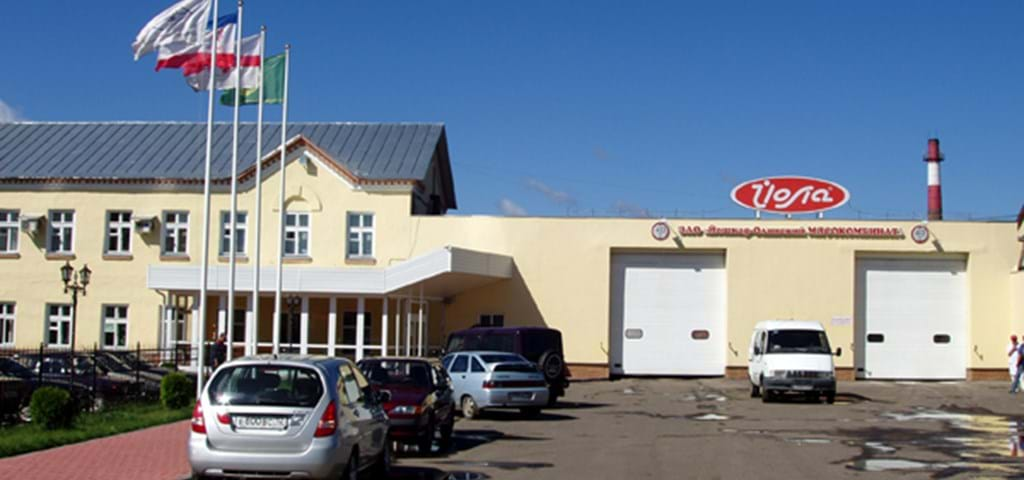 SKIOLD signs fourth contract with large Russian customer
The project is a full line farm with silos, feeding system and penning solution.
SKIOLD made the first project for ZAO Plemzavod Shoibulaksky in 2007. The project was a pig farm for 1.250 sows and a 3 t/h feed mill and 8.300 tons grain storage solution. This project was a pioneering solution in Russia. It was the first total project with grain storage, feed milling and a pig farm at the same place and with direct transportation of feed from the feed mill to the animals.  
Since then we have made two similar projects in 2009 and 2011. The customer is now expanding again with a new farm for 1250 sows, and they have chosen SKIOLD once again as their preferred supplier. The project is a full line farm with silos, feeding system and penning solution.
Increases bio security by using TransPork
One of the groundbreaking elements of the first project was a complete elimination of feed trucks because of the introduction of SKIOLD Transpork, which resulted in a higher bio security due to control of slurry content of Nitrogen and Phosphorus. This has been a huge success as it results in better total economy for the farm together with a better protection of the environment, and this solution has since been adapted by many other countries worldwide.
Larger feed solution up to 15 tons/feed hour
Because of a future strategic plan, logistics and new higher quality requirements to the feed, ZAO Plemzavod decided to change from a small feed mill to an industrial feed mill with a capacity of 13-15 t/h. The feed mill can produce ready feed not only for pigs, but also for other animals.
Own high-quality pork brand
Mr. Tcinpaev, owner of ZAO Plemzavod Shoibulakskyd, is one of the leading meat producers in the European Part of Russia. He uses the pig production only for his own meat production, which is known as a high-end product. He is an innovative businessman, who embraces the Danish way of farming, and has seen the many advantages in terms of higher efficiency and better financial results. The effectivity of his pig production equals the effectivity of the top 10 Danish pig producers.
Read why he is using SKIOLD, click here
Photos from the production