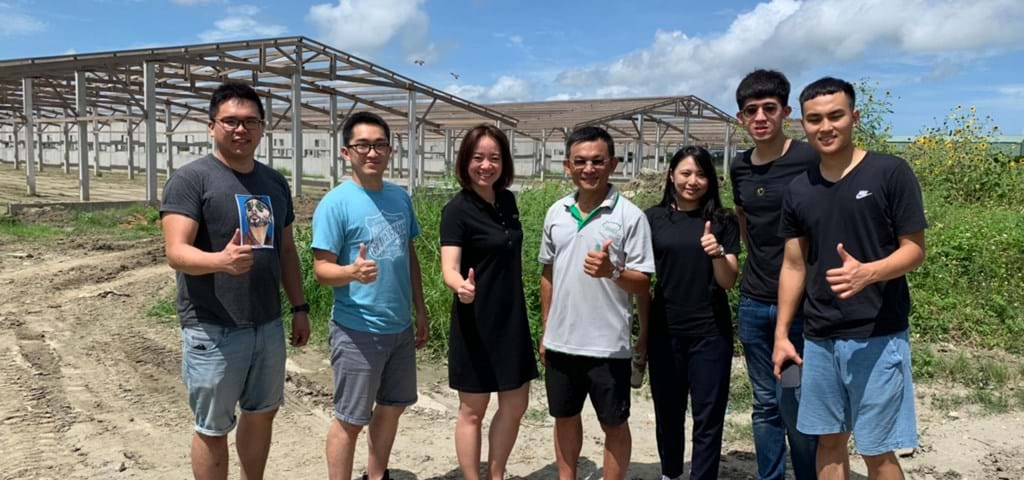 Yunlin Broiler Farm - New broiler farm
330 Landmeco Feeding Pan for better growth
We would like to welcome Yunlin Broiler Farm to the SKIOLD Family. SKIOLD is going to supply, install and commission Landmeco Feeding Pan with Drinking system for over 100,000 birds in Taiwan.
There are two farms: 
Farm 1 with 22080 birds x 2 houses = 44160 birds
Farm 2 with 17520 birds x 4 houses = 70080 birds
The LANDMECO feeding Pan is a patented system, which stimulates the chicks' curiosity and collectively activates them to seek fresh feed.
The first days of feeding are of utmost importance and correct feeding with the patented feeding solution from LANDMECO have shown an increase in the chicks bodyweight with up to 30 grams after the first week compared to traditional feeding. The feeding solution also makes every day work much easier and is second-2-none with regards to the importance of fast and easy cleaning for higher bio-security. The fast cleaning process minimizes man-hours spend in the house and also the time, the house is not producing.
Read more about SKIOLDs offering for Poultry farms 
"We know by choosing SKIOLD we are in good hands, we are looking forward to seeing our first result with Sussie Ketit and her SKIOLD & LANDMECO team" said Mr Lin Director Yunlin Broiler Farm.
Contact us for more information