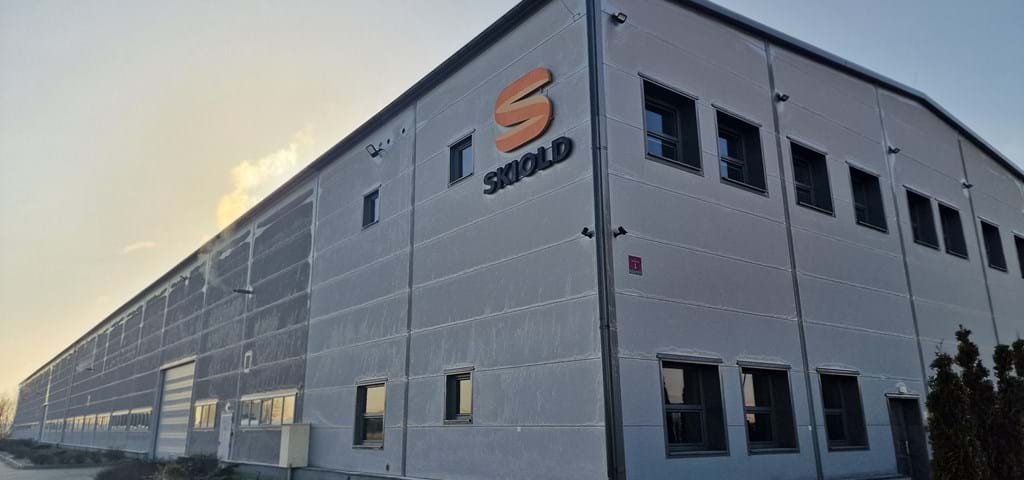 SKIOLD BL - Poland
The SKIOLD BL company is 100% owned by the Danish SKIOLD GROUP. It was established in 1997 under the name BL-Kutno Sp. z o. o. as a supplier for holding companies and other companies outside the group. As part of the services we offer, we can offer a wide range of production possibilities. From laser cutting, punching and bending, through welding, mechanical machining on conventional and numerically controlled CNC machines (turning centres, vertical centres).
We are very flexible, we also make small-lot productions. We provide transport of our products according to the delivery conditions of the CPT supplier. We put emphasis on price, quality and reliability. The company has English-speaking Polish management and a 100% Polish staff.
Adress:
SKIOLD BL
Poland
99-300 Kutno
Metalowa 8
Contact:
Management - Krzysztof Garwoliński kga@skiold.com tel. + 48 536 779 004
Sales - Rafał Pomichowski rapo@skiold.com tel. +48 603 160 507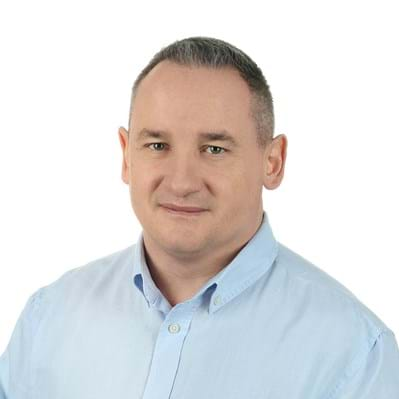 My name is Rafał Pomichowski. I am 45 years old. I'm the sales manager of the SKIOLD Group in Poland. I have been involved in Polish agriculture for almost 20 years. My extensive professional experience has shaped me as a manager focused on working with agricultural producers and getting to know and satisfying their needs. Professionalism, openness and willingness to solve problems are my professional qualities. These are the basis on which, like SKIOLD, I base my cooperation with clients. 
With the introduction of SKIOLD's comprehensive solutions for the construction of feedlots and the sale of equipment for SKIOLD livestock buildings, we offer you tailor-made solutions for both feed production and equipment for new or existing livestock buildings. SKIOLD's wide range of products and knowledge backed by 140 years of experience make the individual solutions offered to Polish farmers by SKIOLD a unique opportunity in develop their pig farming based on Danish knowledge and experience.
You are welcome to contact me directly at 603 160 507.
___________________________________________________________________
SKIOLD BL
Firma SKIOLD BL w 100% należy do duńskiego holdingu SKIOLD. Powstała w 1997roku, pod nazwą BL-Kutno Sp. z o.o. jako dostawca dla firm z holdingu oraz innych firm spoza grupy. W ramach oferowanych usług możemy zaproponować szeroką gamę możliwości produkcyjnych. Od ciecia laserem, wykrawania i gięcia, poprzez spawanie, obróbkę mechaniczna na obrabiarkach konwencjonalnych i sterowanych numerycznie CNC (centra tokarskie, centra pionowe).
Jesteśmy bardzo elastyczni, wykonujemy również produkcje małoseryjne. Zapewniamy transport naszych produktów według warunków dostawy CPT dostawca. Kładziemy nacisk na cenę, jakość i solidność. Firma posiada anglojęzyczne polskie kierownictwo, oraz w 100% polską załogę pracowniczą.
Adres:
SKIOLD BL
Polska
99-300 Kutno
Metalowa 8
Kontakt:
Management - Krzysztof Garwoliński kga@skiold.com tel. + 48 536 779 004
Sprzedaż - Rafał Pomichowski rapo@skiold.com tel. +48 603 160 507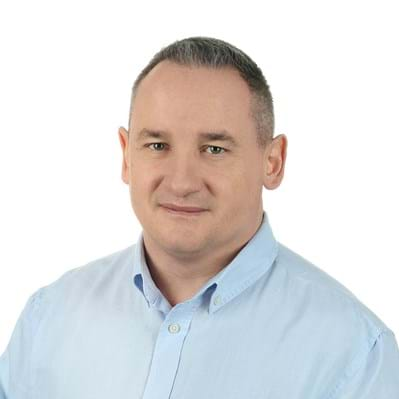 Nazywam się Rafał Pomichowski Mam skończone 45 lat. Jestem menadżerem sprzedaży SKIOLD Group w Polsce. Od prawie 20 lat związany jestem z polskim rolnictwem. Moje bogate doświadczenie zawodowe ukształtowało mnie jako menadżera ukierunkowanego na współpracę z producentami rolnymi oraz poznanie i zaspokajanie potrzeb Klienta. Profesjonalizm,  otwartość oraz chęć w rozwiązywaniu problemów to moje cechy zawodowe. Na ich podstawie, podobnie jak SKIOLD opieram swoją współpracę z Klientami. 
W związku z wprowadzeniem na rynek Polski kompleksowych rozwiązań oferowanych przez SKIOLD w zakresie budowy paszarni oraz sprzedaży wyposażenia do budynków inwentarskich SKIOLD oferujemy Państwu rozwiązania szyte na miarę w zakresie zarówno produkcji paszy jak i wyposażenia do nowych lub istniejących budynków inwentarskich. Szeroka gama produktów SKIOLDa oraz wiedza poparta 140 letnim doświadczeniem sprawiają, iż indywidualne rozwiązania oferowane przez SKIOLD dają niepowtarzalną możliwość w prowadzenia hodowli trzody opartej na Duńskiej wiedzy i doświadczeniu.
Zachęcamy Państwa do kontaktu pod bezpośrednim kontakt ze mną pod numerem telefonu 603 160 507.