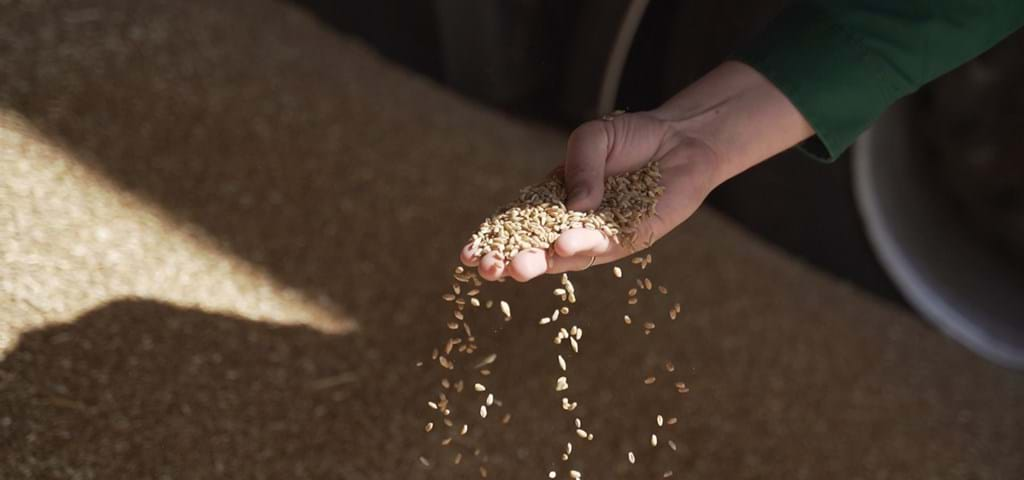 Flexmix Pro Stock Management
Traceability is key when it comes to your stock management.
Registration of the stock status on the material flow from inbound to outbound production should be automated so that you can easily and efficiently access the necessary information.
SKIOLD's Flexmix Pro Stock Management is an stock management module that automatically provides you with accurate and instantaneous stock level information. Efficiency control of your storage, which accurately limits the manual errors in data entry, as these are done automatically via an RFID card. This gives you the precise knowledge that allows you to plan your daily work, with instant information about your warehouse, making your operations more productive and efficient.
The incoming control system can handle both sacks and bulk goods. With the system's RFID card, which the driver use during unloading, the entire process can be handled by a single person. In addition, other physical registrations are eliminated, as data entry is done automatically and handled by the user.
SKIOLD FlexMix Pro - Stock Management gives you:
A system that remembers all your previous activities that can be easily and simply recycled.
On-site stock management with a comprehensive overview and direct insight into your stock level immediately.
Accurate and reliable data sources for optimal traceability of stock movement workflow.
Traceability of supplier, material flow and product quality.
Unique settings, designed for this need:
The product analysis may contain product quality data such as moisture, protein and impurities in percent.
List of analysis points, which can be edited by e.g. to add custom analysis elements.
The RFID card, which scans selected orders and saves details about the raw materials.
Control panel which registers all activities when scanning the RFID card from incoming to outgoing production.

SKIOLD FLEXMIX Pro Stock Management is the solution of the future for full control and overview of your stock management, which keeps product quality at the highest level.