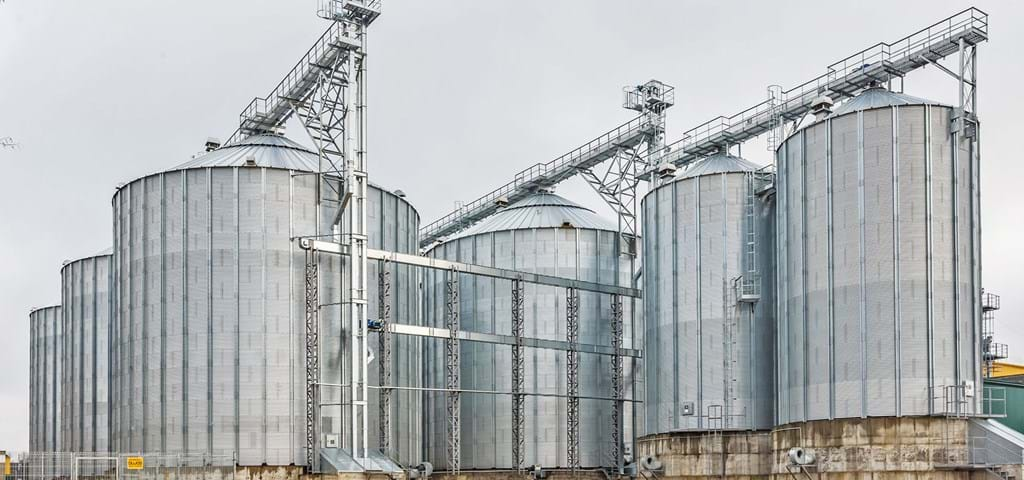 AgroAves Group - Lithuania
Feed mill project for poultry feed 15 t/h including grain handling, cleaning, drying and storage
AgroAves Group, second largest poultry producer in Lithuania, produces 26,000 tons poultry meat per year and expects to increase production to 30,000 tons. AgroAves Group previously purchased their feed but expects to be able to earn back the investment within four years by producing their own feed with a full-line solution from SKIOLD. 
They had many special requirements and have received an individual solution tailored to their needs. Especially three unique solutions are worth mentioning; Extrusion line for soya beans, premix solution and a heat treatment line to either produce pellets or heat treated meal feed.
The complete project at AgroAves consist of:
Grain handling, cleaning, drying and storage:

Intake pit 60 m3
SKIOLD Damas grain cleaner Omega 121 IEO
Transport systems 100 t/h
6 grain storage silos each 3.540 ton / 4.550 m3
2 grain storage silo each 700 ton / 915 m3
Grain dryer 35 t/h (at 4% drying)
2 wet buffer silos each 445 m3
Dry buffer silo, 475 m3
Flat storage (floor storage)
Extruder line for soy beans and other raw materials
 Feed Milling plant for poultry feed 15 t/h:
Dosing silos and scale for macro components
Two SKIOLD Disc Mills SK10T, 75 kW
Premix and minerals dosing system
Twin shaft paddle mixer PTS 4000
Pelleting tower
Coating of pellets
18 ready feed silos each 44 m3
Separate premix line
 Everything controlled by the latest version of SKIOLD FlexMix Pro advanced control system.