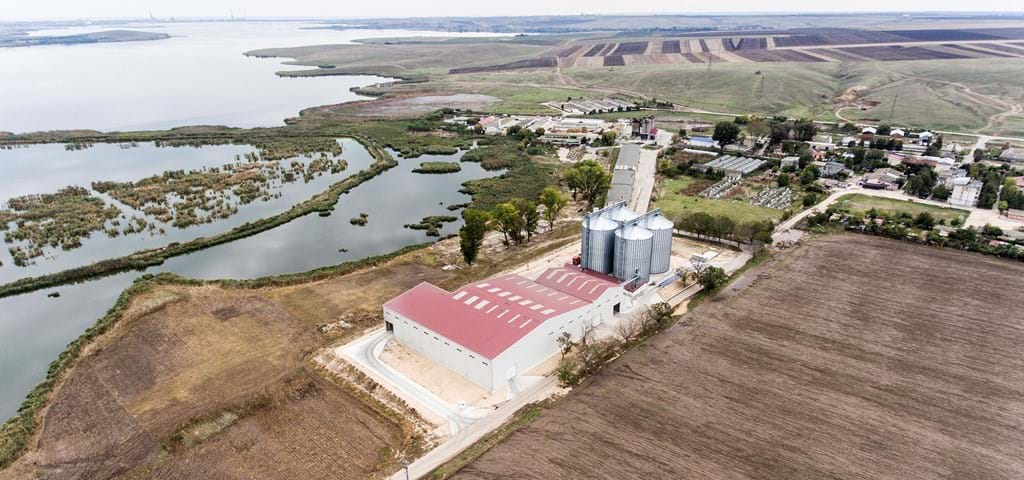 Feed factory for pigs - Romania
Annual production of 600,000 finishers
Romania's second largest pig producer, Premium Porc Group, with an annual production of 600,000 finishers and has 17,500 sows in full-line production. Management has a strong focus on constantly optimizing competitiveness through economies of scale - and one method is the production of own feed.
In 2018, SKIOLD became involved in the delivery of the third complete feed production plant to Premium Porc Group. The plant was put into operation in the spring of 2019 and consists of mills, transport systems and cleaners. Feed for three of Premium Porc's total of 17 Romanian production sites is produced at the plant.
Feed production requires know-how and focused management
Cost-effective feed production requires know-how and focused management. Premium Porc Group has a strategy focused on central production of feed on two farms, from where feed is distributed to their farms in other parts of the country. Overall, it results in economies of scale, although, of course, it also implies some logistic challenges.
The benefits of own feed production
When as a pig producer you take responsibility for your own feed production, you have the best conditions for reacting quickly when, for example, it becomes necessary to change the recipe. It is much easier at a short notice to change things in-house than having to ask your feed supplier to change their recipe.
"We have full control over all details," says CEO of Premium Porc Group, Mr Lars V. Drescher. "Where we operate in Romania, it is most profitable to invest in your own feed production. We are aware that we have chosen to insource an extra process in the value chain, but it allows us to produce feed that is much better than any feed we can buy. If you are not prepared to do better than average, and if you do not have the right equipment and management that understands how to give feed production optimum attention, do not make the decision to be a producer of feed yourself", he concludes.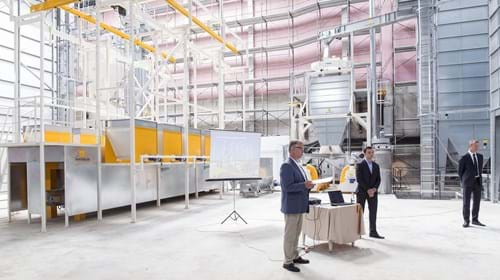 The choice of supplier depends on both price and service level
If you ask Lars V. Drescher what you need to be aware of if you consider insourcing feed production, he lists three important factors when choosing a supplier:


Price – both the initial investment in the production plant and the overall operating costs


Service level - online and on-site


The supplier's willingness to be proactive, listen and solve problems that may occur in setting up and operating the plant


He recommends that you take references and talk to others who have dealt with the supplier you consider doing business with. And in negotiating with the supplier, he emphasizes the importance of questioning any problems that you yourself foresee in the process and setting the ultimate technical requirements you may have to the system to be delivered.
Why SKIOLD?
To Premium Porc Group, one of the most important reasons why they chose SKIOLD as a supplier was the fact that SKIOLD offers a comprehensive online service at the plants to whom they deliver a system. Another reason is that SKIOLD has established spare parts stores locally in order to become closer to Premium Porc's production in Romania. In addition, SKIOLD has flown a Danish-based technician to Romania to solve an issue on location if emergencies have occurred.
Delivers more than expected
Naturally, there have been challenges in the 10-year long collaboration with SKIOLD, but Lars Drescher especially remembers an episode when he experienced that SKIOLD stood out and offered a solution that was beyond what was expected in the industry.
It was a situation where Premium Porc pointed to some problems with the wear on certain parts of a plant. After a little discussion and struggle about whether it was an expected level of wear and tear, SKIOLD took full responsibility for it rather than trying to make an excuse such as: "It works fine elsewhere".
Lars Drescher was very positive about SKIOLD not trying to wipe the problem off at the customer, and that they took the matter seriously. He points out that collaboration with SKIOLD has worked well ever since. His last advice to farmers who consider starting their own feed production is therefore that it pays off to make demands to the supplier with whom you choose to work.