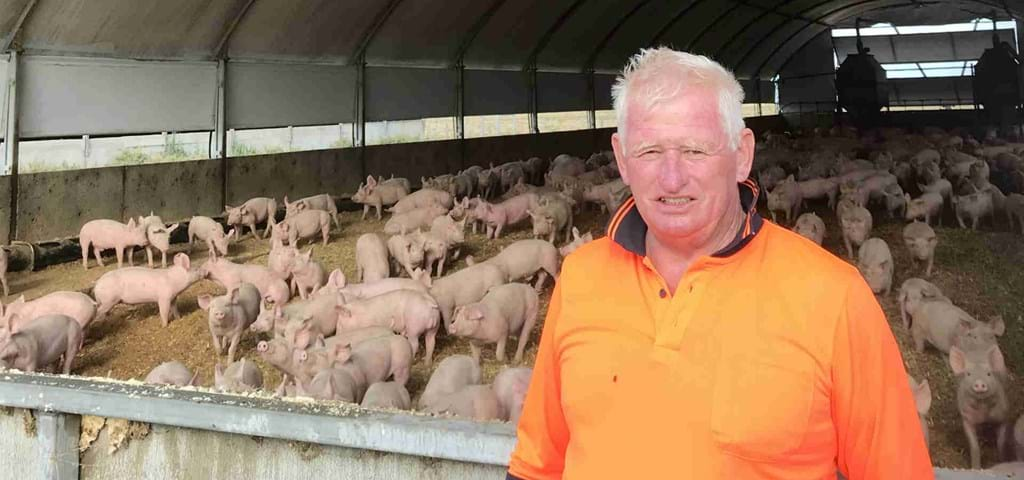 Feed mill for pigs - Australia
Achieved more than 600.000 Euro in annual profit from a co-operative model of a SKIOLD feed mill
At SKIOLD, we meet a lot of different farmers all with different requests for their feed mill. But there is especially one project in Australia, that we really like.
Pentagon Feeds in Australia contacted SKIOLD & VMS in 2010. Five farmers wanted to make their own feed and needed the feed mill to realize their dreams. The reason for the dream was the fluctuating feed prices and the high freight costs in Australia and they wanted to have 100 % control over their feed, which is very important when you have livestock farms. They wanted to produce at least 600 tonnes of feed per week for themselves and other customers, which now has increased to 1000 tonnes.
The results today are that they can produce their own high quality feed at a significantly reduced cost and a turnover Euro 12 million Australian dollars a year.
"Having 100 % control over your own feed is of immense importance for me as a pig farmer, and also having the control over the quality increases our yield, and along with the lower feed costs, our pig farm is much more profitable. From the day we agreed on the initial project it really proceeds fast and within 17 months the first feed was being manufactured. 7 years ago we made a budget for the feed costs, and today 7 years later, we are still under the budget, which is very satisfactory, so we are very glad for the SKIOLD feed mill" says Mr Aeger Kingma, Executive Manager of Pentagon Feeds.
Facts
10 tons/hour feed mill (used as a single species mill, which produces 10.5 tons/hour) built in 2010 with raw materials silos, SK10 disc mills, mixing and dosing, pelleting and the Flexmix pro control system.