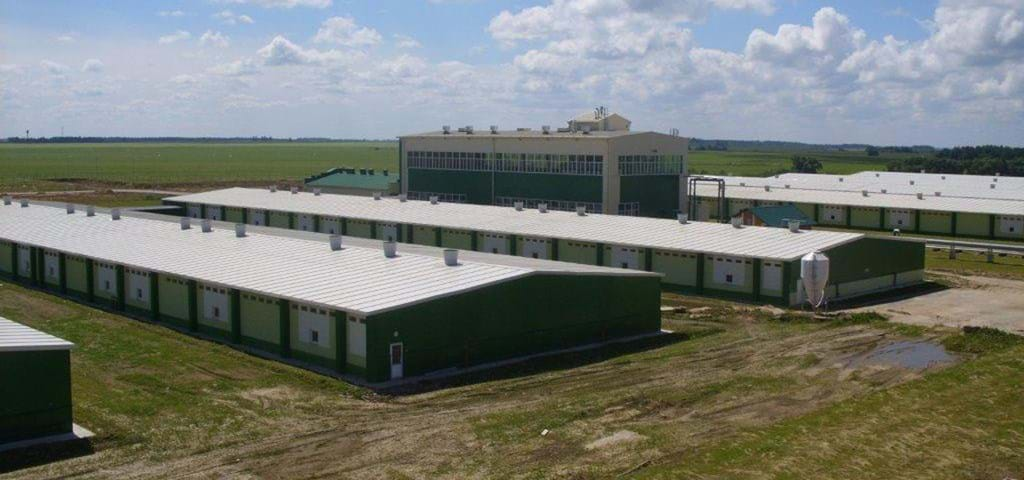 Belarusian pig farmer
On-farm mixing for increased welfare, 6 t/h
More and more farmers become aware of the many benefits of on-farm mixed feed. The customer is a pig farmer in Belarus, who wanted to gain control over their feed, so they invested in a feed mill in connection with the establishment of a large pig farm.
They produce 5-6 tons of feed per hour for own use. The plant consists of dosing silos, Disc mill SK10T, horizontal mixer, pellet line, ready feed silos, liquid addition, aspiration system, conveying equipment and FlexMix PRO feed mill computer.
The plant in figures:


Capacity: 6 t/h


Project: Pig feed for own use


1250 sow unit – possibility to double up to 2.500 sows in full line production


40,000 / 80.000 finishers / year


Farm efficiency: 32 pigs per sow.


Description: Raw material silos and proportioning, grinding (SK10T), meal product proportioning (WB500), small component proportioning (WB500), mixing (H2000), pelleting, ready feed silos, liquid system, aspiration system, FlexMix PRO control system and SKIOLD transport system