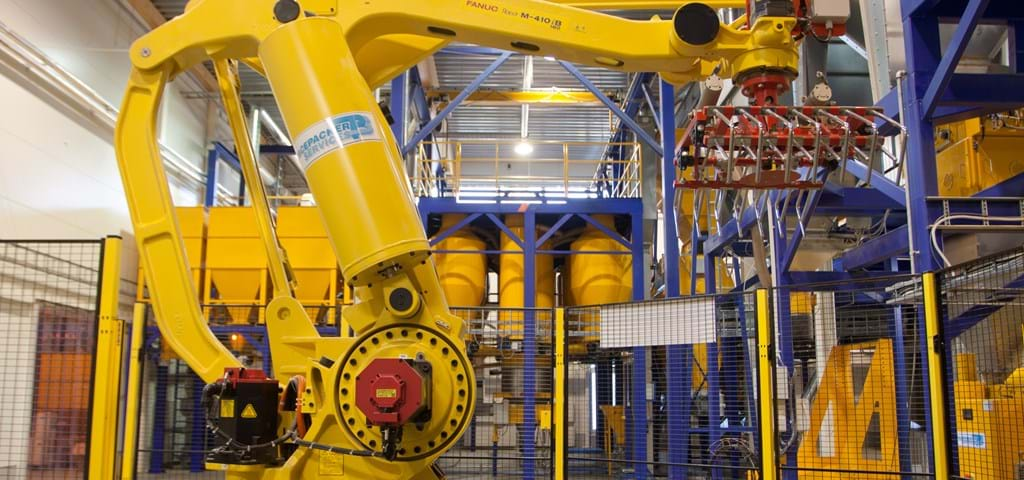 Industrial feed production, Estonia
Producer of minerals for animal feed 7 tons/hour
Our largest task so far within the industrial area was carried out for a client in Estonia.  The customer is a producer of minerals for animal feed, which are sold and supplied in different forms, from 25 kg paper bags, or big-bags containing more than 1000 kg, and in up to 20 tons bulk form loaded directly on trucks. The client had very particular requirements ín regards to flexibility of the plant, as they produce a large variety of minerals.
We usually present our final proposal and a budget quotation after approx. 2 months and 2 to 3 meetings. In this case, however, this first stage was prolonged due to the complexity of the task.
Our proposal matched the client's demands, an agreement was made, and the final engineering process was initiated.
The special demands for flexibility were met by means of a container docking station with room for 4 pcs. of the total 16 pcs. supplied 2.0 m3 containers. Besides these, there are 4 pcs. stationary silos each 4.0 m3, a total of 15 smaller silos, and a manual hopper in the plant.
The scope of supply also included 8 pcs. raw material silos, macro weighing bin, disc mill, pellet mill, fully automatic bagging system, and control system.
The plant in figures:
Building area: LxWxH min. = 18x18x10 m
Installed effect: Approx. 475 kW
Batch size: 1 ton
Capacity, pressed pellets: 3-5 tons/hour
Capacity, meal products: 7 tons/hour