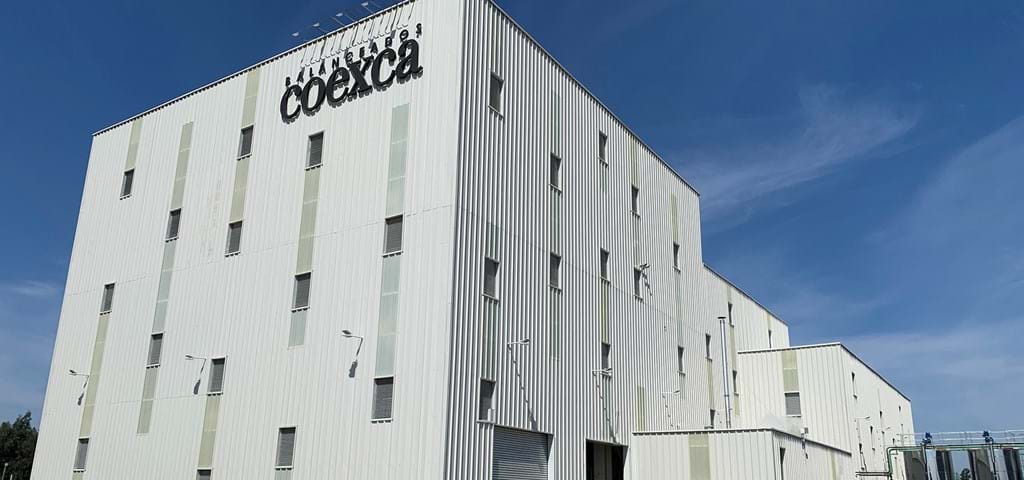 Leading pork producer in Chile chooses SKIOLD feed mill
and reduce cost for pig feed with 1.2 mio US dollars annually
Chilean Coexca S.A., which was founded in 2002 and is one of the leading pork producer in Chile with a turnover of $130 million US dollars, 900 employees and exports to more than 33 countries worldwide, has built a new pig farm in 2018, which is going to double Coexca's current pork production capacity of 500,000 pigs annually and 65 million kilos of pork meat sold every year. The construction of this new pig farm is a direct continuation of the strong growth strategy that the company is pursuing.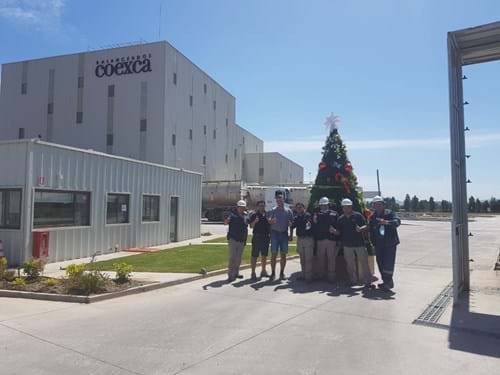 The Coexca team and SKIOLD technician Finn send their Christmas Greetings!
The new farm has a normal production capacity of 3,800 sows and will have a maximum capacity of 10,000 sows. Coexca has chosen to purchase a complete 20 tons/hour feed mill plant from SKIOLD consisting of intake and cleaning, dosing, grinding with one hammer mill, horizontal mixers, pelleting and the latest FlexMix PRO management system. The feed plant is future proof and is ready for a future extension of up to 40 tons/hour.


"We wanted to produce our own feed due to our high standard on meat quality and food security, and therefore it is of immense importance for us to have 100 % control over the feed we give our pigs. The feed will be pelleted based on typical pig feed composition (of recipe with highest energy demand): 56% corn, 37% wheat bran, 3% soy bran and 4% soy beans" explains Mr GUILLERMO GARCIA G., C.E.O. of Coexca.
"Our goal with the feed mills are also to decrease feed costs, and with a feed mill solution from SKIOLD, we have calculated that we will decrease the costs with 1.2 mio US dollars annually. Our return-on-investment is anticipated to be 5-6 year", says Mr GUILLERMO GARCIA G., C.E.O. of Coexca.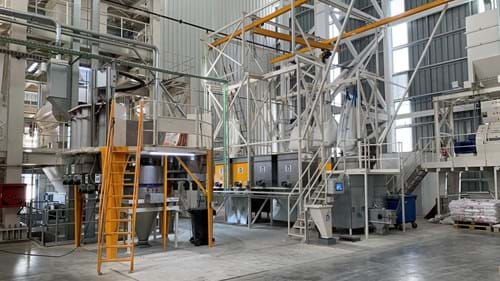 The Chilean pork sector is one of the world's leading pork exporters with the largest home market based on pork meat consumption in Latin America with a pork meat consumption of approximately 22 kg per person per year.
Coexca S.A. owns a modern processing plant of more than 15,000 square meters built on 18 hectares of land. Coexca porc products are sold under the brand "Campo Noble", which is produced under the highest food security and environmental care standards.