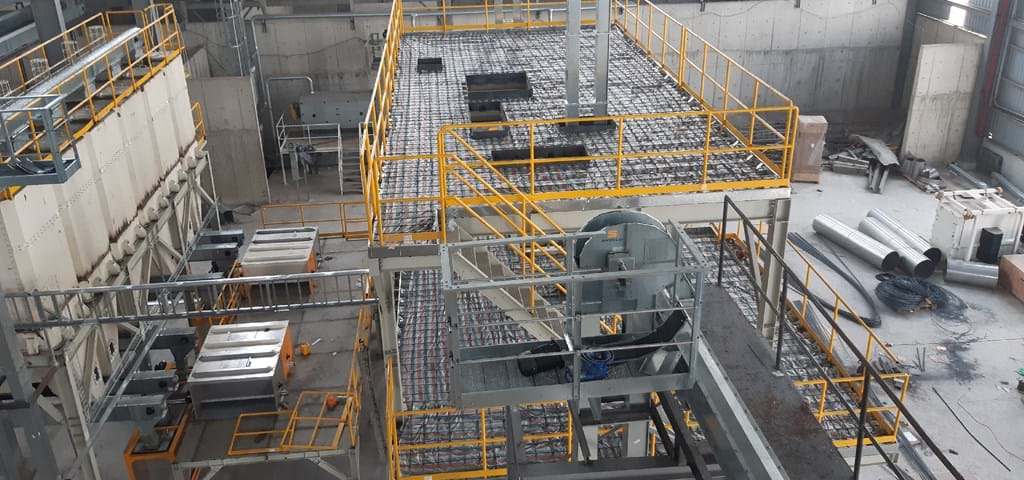 Pilmico Feed Milling Plant
including a complete aquaculture feed processing plant
New aquaculture feed mill under construction...
SKIOLD is installing its first highly competitive aquaculture feed concept and process plant that ensure the production of nutritious, first-class feed for an expansive range of fish species at Pilmico Feed Plant owned by Nam Viet Group, Vietnam.
The aquaculture feed processing plant has a capacity of 10 tons per hour, has been developed in close cooperation with Nam Viet Group, and is installed in connection with a completely new 50 tons per hour feed mill, enabling Pilmico to deliver high-quality fish feed to its customers. 
SKIOLD aquaculture feed extrusion plants are designed to produce a versatile range of nutritious pellets that meet the needs of various fish species, match fish feeding habits, and ensure optimum health and feed conversion rates.
Facts on the plant:


Developed in cooperation with Nam Viet Group


Location: close to Hanoi, Vietnam


Covers approximately 16,000 square metre


Four pelleting lines – output 2x15 and 2x10 tons per hour


Extruder line – output 10 tons per hour


Warehouse & packing facilities