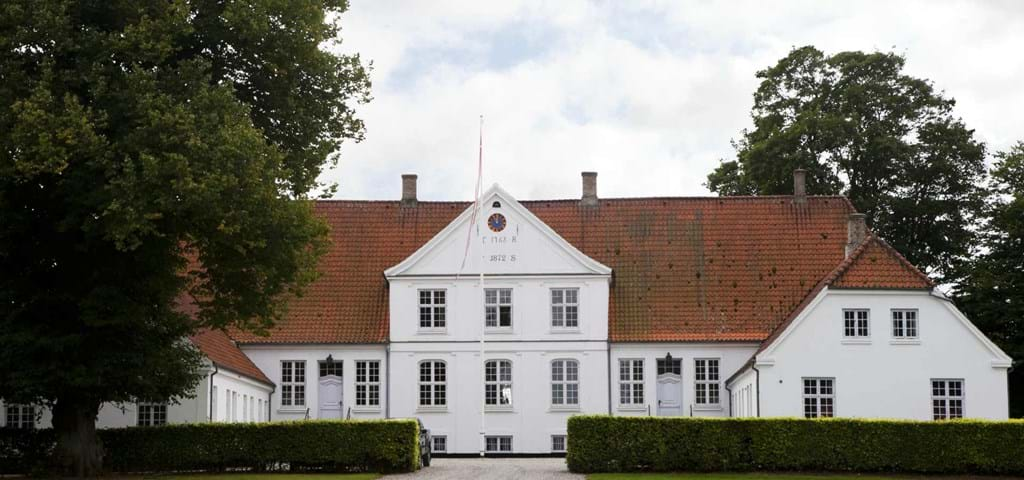 Tybjerggaard - Largest breeder in Denmark
Customer since 2005
Denmark's largest breeder of pigs, Tybjerggaard, has been a SKIOLD customer since 2005 and has lately expanded its production with a new building for 10,000 gilts (6,500 m2) and the extension of an existing building by 2,200 m2 so that it will contain 3,600 gilts. Total production per year is to reach 20,000 gilts of which most are exported to Poland, Italy, Germany but also to China and Vietnam.  
"Tybjerggard has chosen SKIOLD as a supplier of our new equipment because we want to produce the healthiest pigs in the world. Among other things, we have chosen the SKIOLD Multiphase, because it allows a smooth transition from the different feed mixes and a selective allocation of minerals for the different pens. With the expansion we will be able to get higher value, healthier pigs, use less medicine, and eliminate stomach problems and thereby ensure optimal growth conditions", says Mr Bent Jeppesen, the owner of Tybjergaard. 
We are producing our own feed for the pigs- because we want to lower feed costs and be in control of the feed quality. Traceability issue is also very important and a benefit from having our own feed mill.
We have made two Virtual Tours from Tybjerggaard
Pig Farm: Farrowing section with dry feeding and SKIOLD ventilation
Feed Mill:  Disc Mill SK10 and Horizontal mixer, capacity 7 t/h