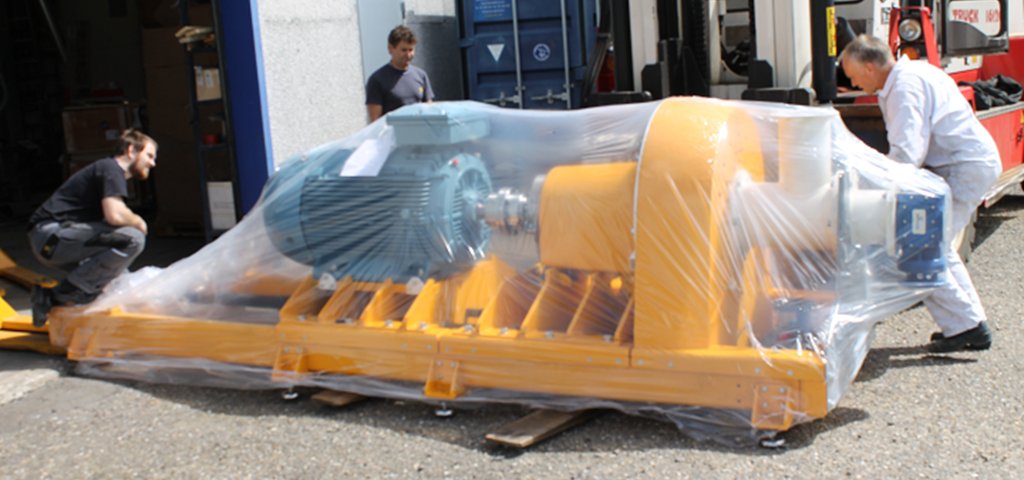 Great demand for World´s largest Disc Mill
With a capacity of 30 tons per hour
SKIOLD presented their largest disc mill so far at Eurotier - the SK780 with a capacity of up to 30 tons per hour, and the market reaction to the new disc mill has been overwhelming both at the exhibition and these few weeks after.
"Launching such a large product is always exciting – how will the market react? Our development team has worked hard to meet the market's high demands for a disc mill. The SK780 is more than twice as efficient as the previous model – the SK10T. No doubt it has succeeded. The result is amazing. At EuroTier the disc mill was a real crowd puller, and the visitors welcomed it", Jens Vinther Jensen said, Director, SKIOLD Feed Division
"And the days after the exhibition have turned out promising as well. We have sold 6 SK780 disc mills since then, 2 for customers in Asia and 4 for customers in Europe. This is much more than we had ever expected", Mr. Jensen says.
The SKIOLD SK780 is suitable for grinding of many different types of raw materials, including pellets with a diameter of up to 12 mm. One of the advantages of the disc mill is that it is possible to vary the grinding degree during operation, and thereby optimize the feed structure for different animal groups.
Compared to the hammer mill, SKIOLD's disc mill has a 25% higher capacity and thus a relatively lower energy consumption. The mill has many other advantages, such as a very low noise level, long durability of wearing parts which increases the longevity and thus requires minimum maintenance. The disc mill is compact and fits easily into new and existing plants.
Contact us for further information