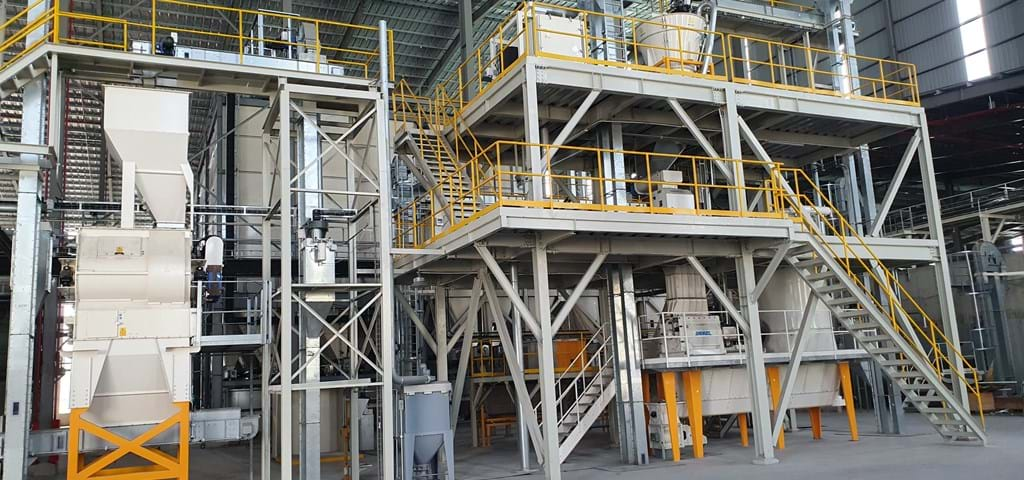 Introducing the Pilmico Feed Milling Plant
We are thrilled to share with you an exciting development taking place at the Pilmico Feed Milling Plant. Here, we are breaking new ground by installing a cutting-edge aquaculture feed processing plant in partnership with Nam Viet Group, Vietnam.
This innovative facility boasts a capacity of 10 tons per hour and has been meticulously designed to produce top-quality feed for a wide range of fish species. Not only that, but it's closely integrated with a brand new 50 tons per hour feed mill, allowing Pilmico to deliver high quality fish feed quality to our customers.
Why is this such a game-changer?
Our SKIOLD aquaculture feed extrusion plants are specially crafted to produce a diverse range of nutritious pellets tailored to the unique needs and feeding habits of various fish species. With a focus on optimal health and feed conversion rates, this plant represents a significant leap forward in aquaculture feed production.
Plant Highlights:
Developed in Cooperation with Nam Viet Group:

A collaborative effort to ensure top-tier results.

Location:

Situated near Hanoi, Vietnam

Impressive Footprint:

Covers approximately 16,000 square meters.

Four Pelleting Lines:

Output 2x15 and 2x10 tons per hour for efficient production.

Extruder Line:

Output 10 tons per hour for superior feed quality.

Warehouse & Packing Facilities:

Ensuring products are handled with care and efficiency.
We're excited to share this journey with you.
Join us as we embark on this exciting adventure in aquaculture feed production. Watch the YouTube video below to see the plant in action and click on the link to delve into the full story and details of the Pilmico Feed Milling Plant.
[Watch the Video] | [Read the Full Story]