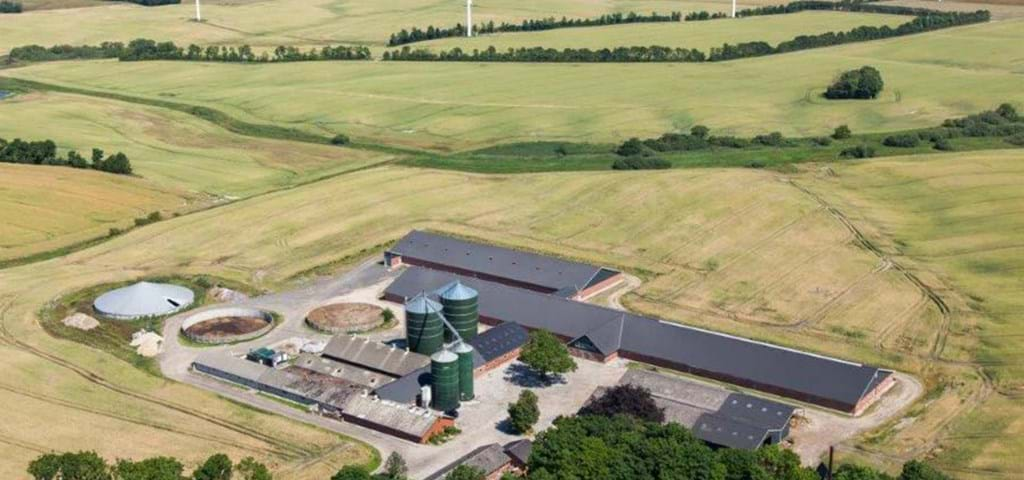 Lundegaard farm extends
To a total of 30,000 finisher pigs.
Søren Østergaard has been through a generational hand-over and is now preparing for his future business. He has acknowledged, that his current farm is not large enough - and will not be in the future, so he is building a new farm of 7000 m2, with a total of 30,000 finisher pigs.
 "In order to keep making a living as a farmer in the future, I have to minimize my costs per pig produced, and one of the ways is to invest in a larger and more efficient farm," says the owner of the farm, Mr Søren Østergaard
He has bought a total solution from SKIOLD with an 80 tons/hour input system, feed milling system with a SKIOLD disc mill and a SKIOLD liquid feeding system.
"I have had SKIOLD products for many years, and I have been really pleased with them. In my decision to extend the farm, it was important for me to find a supplier with a reliable solution and preferably from a supplier close to the farm.
SKIOLD is very close to my farm and I can actually see their factory from my silo," Søren says smilingly. "But choosing SKIOLD was mainly due to the fact that the overall solution is reliable and future-proof," says Søren.