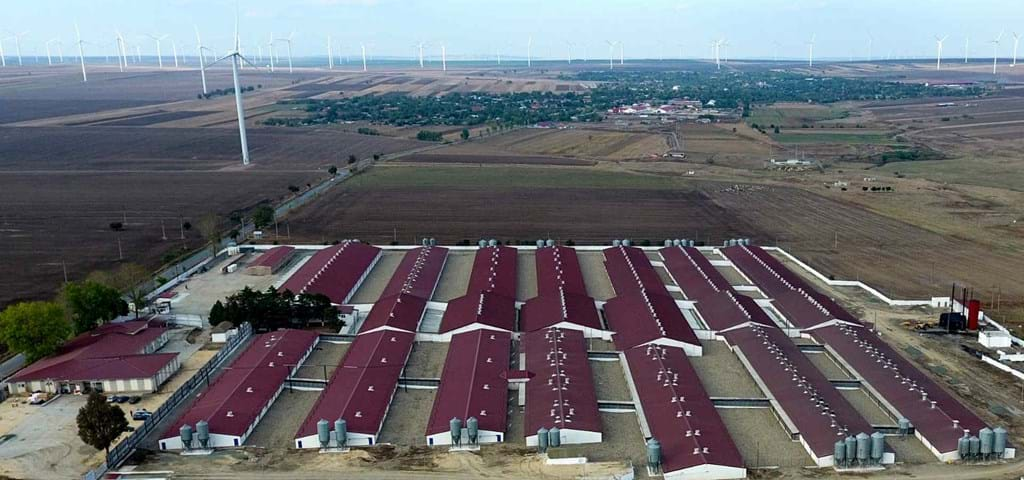 On-farm service concept
SKIOLD is introducing a new service concept with on-farm service
This means that SKIOLD is responsible for servicing the plant giving the farmer time to focus on things that add value to their business as well as optimizing core competences. The farmer has the expertise when it comes to running the farm, and SKIOLD has the expertise in servicing the advanced machines. By outsourcing service to SKIOLD, the farmers can concentrate on operations and developing the farm.
FINANCIAL ADVANTAGE
By outsourcing service to SKIOLD the farmers are sure that his plant is well maintained. SKIOLDs specially trained service engineers perform biannual preventive service and ongoing maintenance. This secures a stable operation and maximizes the efficiency of the machines and reduces costly downtime. The farmer pays a fixed rate, which makes it easier for him to calculate his annual operating costs.
By choosing SKIOLDs on-farm service concept the farmer achieves the following five advantages:


Higher operational reliability


Longer lifetime of the machine and spare parts


Higher productivity


Discount on spare parts


Higher sales value on the machines, due to better lifetime maintenance


All in all, the farmer gets a higher profit and can focus on developing his farm.
SKIOLD has tested this service solution with immense success. Premium Porc Group, one of the largest pig producers in Romania , has two feed factories which produce more than 105.000 tons each year.
"We are experts on the feed mill equipment and our service staff secures a higher up-time. We have even established local spare parts stocks on the farms in order to maintain the highest possible manufacturing efficiency on the farms." says Division Director Mr. Jens Vinther Jensen from SKIOLD.
Premium Porc Group produced 395.000 pigs last year, and on their largest farm they have 6.800 sows. It is Danish-owned and managed by an experienced team of Danish and Romanian professionals. In Romania, 40 % of all pork is imported, so there is a large market for locally produced pigs.
"It is important for us to deliver premium quality pigs whilst having the highest possible efficiency in our pig production. Therefore having our own feed production is of vital importance in terms of quality and economy.  Thus, we ensure that the end result lives up to our high production standards," says Mr. Kim Østergaard, Country Manager, Premium Porc.
"We have high demands for our suppliers, and we want our suppliers to aim high as well. We have three SK10 Disc Mills and two SK780 disc mills. We have looked into the option of having a hammer mill solution, but after having analyzed our needs thoroughly, we have come to the conclusion that the disc mill suit our needs better. The disc mill is flexible in terms of being able to vary the grinding degree during operation without having to change screens. This increases efficiency in our production and reduces downtime.
We have outsourced all service and maintenance of our feed milling equipment to SKIOLD. This allows us to focus on continuing to be the best pig producer in Romania. We are very satisfied with our cooperation, which at the same time is also cost beneficial for us. We pay a fixed rate each month, and this way we do not have to worry about maintaining the feed mill, and we have experienced that the production runs more smoothly", Mr. Østergaard continues.