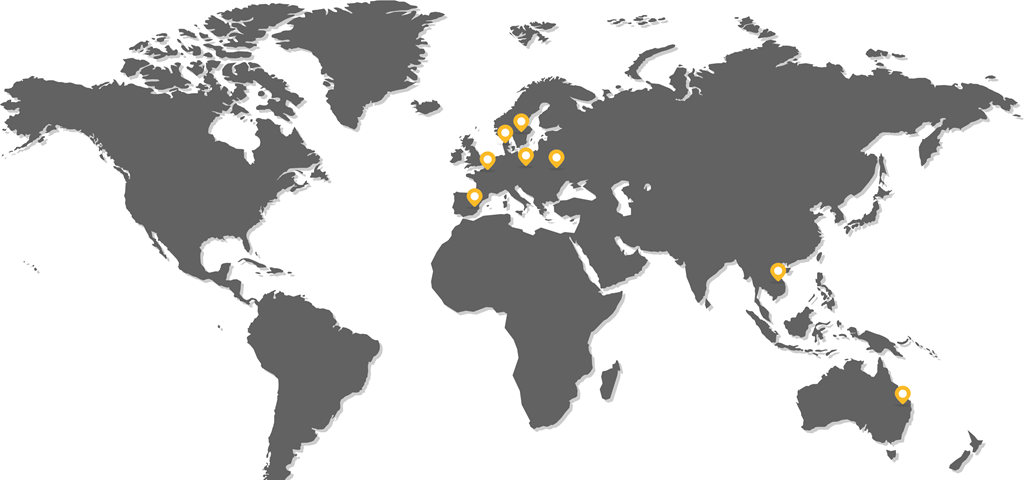 SKIOLD expands collaboration with PE Service
SKIOLD GROUP has expanded its partnership with PE Services in Ireland, which is involved in the sale and distribution of agricultural technology.
PE Services based in Cavan, has represented the SKIOLD Group in Ireland for the past 20 years. Through the collaboration SKIOLD is now a significant name in the Irish market in the sales and distribution of technology for agriculture.
PE Services was established in 1997 and has grown steadily since then. They have achieved a reputation as an innovative supplier of solutions for agriculture within feed, pig and poultry production.
The two companies have worked as a team and opportunities created together have resulted in an ongoing business development.
"PE Services is happy to continue the partnership with SKIOLD Group to ensure their strong foothold in the Irish market", says Aidan Boyle, Technical Sales Director at PE Services. 
PE Services aims to supply their customers with quality solutions supported by the highest possible level of customer service, and therefore SKIOLD is confident  that PE Services is an integral part of supply and service in Ireland.
"At SKIOLD we know the value of collaboration, and that good relations, between two businesses often arise from a high level of service. PE Services has delivered on that part and thereby proven that they can support our products in the best way possible", says Lars Bo Adamsen, Export Manager at SKIOLD, and continues,

"We can see that we have a lot in common with PE Services. They have the courage to think and act innovatively and at the same time they have an eye for details, where the whole picture is considered. At SKIOLD we see a partner with a clear focus and the will to work dedicatedly. that is how you create success.  These are the principles that SKIOLD operate from and that is why it is easy for us to expand this collaboration."
The cooperation agreement has already been made and builds on mutual agreement on values and a clear ambition to continue and extend the existing activities.