SKIOLD signs Strategic Partnership Alliance in Taiwan
The Trade Council of Denmark in Taipei, Taiwan, hosted the signing of a "Strategic Partnership Alliance for Circular Agriculture Livestock Turnkey Construction Investment Program in Taiwan"
On January 20th the Trade Council of Denmark in Taipei, Taiwan, hosted the signing of a "Strategic Partnership Alliance for Circular Agriculture Livestock Turnkey Construction Investment Program in Taiwan" between Danish-based SKIOLD, the Taiwanese construction company RSEA, the American-based consulting company Stantec and Haarslev, a Danish company specialized in protein recycling. The Alliance is to jointly pursue circular livestock turnkey construction projects in Taiwan, where Danish knowhow and technology can benefit agriculture in Taiwan.
SKIOLD will function as consultants in the design phase and will supply advanced farming solutions and full line agricultural equipment.
"We are very pleased that Taiwanese and Danish companies wish to work closely together. Each party contributes with something valuable which not only benefits themselves, but also the trade relation between Denmark and Taiwan," Mr. Bo Mønsted, Director of the Trade Council announced during the signing event.
 "We see this collaboration as an excellent way of evolving our enterprise, while at the same time trying to live up to the UN Sustainable Development Goals of sustainability," Ms. Sussie Ketit, Regional Business Director of SKIOLD concluded.
Mr. Mike Hsieh, Chief Engineer of RSEA shares their enthusiasm: "We believe that increasing efficiency goes a long way in solving many of today's issues. And when we work together with such a great team under this Alliance, it is hard to expect anything, but progression."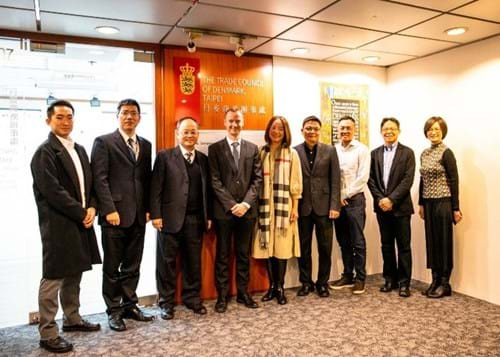 Background information about our strategic partners:
HAARSLEV Industries: Established in 1973, Danish-based HAARSLEV is a world-leading provider of rendering and related solutions. Rendering and related processes play a central role in squeezing nutritional and other values out of the resources the world has at hand. HAARSLEV specialises in breaking waste into its constituent parts, which allows for more proteins, minerals, ingredients and fuels to be recycled.
STANTEC: Celebrating its 200-year anniversary in 2020, the STANTEC Group has a long history of working with architecture, water, and the environment, making it one of the top consulting firms in the world in its industry. STANTEC expanded to Taiwan in 2017, where it has been heavily engaged with e.g. industrial water and sewage water treatment.
RSEA: Being one of the grandest and oldest general contractors in Taiwan, the Ret-Ser Engineering Agency has been involved in the biggest economic developments in Taiwan including the East-West Cross Highway and the Tseng-wen Reservoir. RSEA is also present in other countries such as Saudi Arabia, Singapore, and Costa Rica.