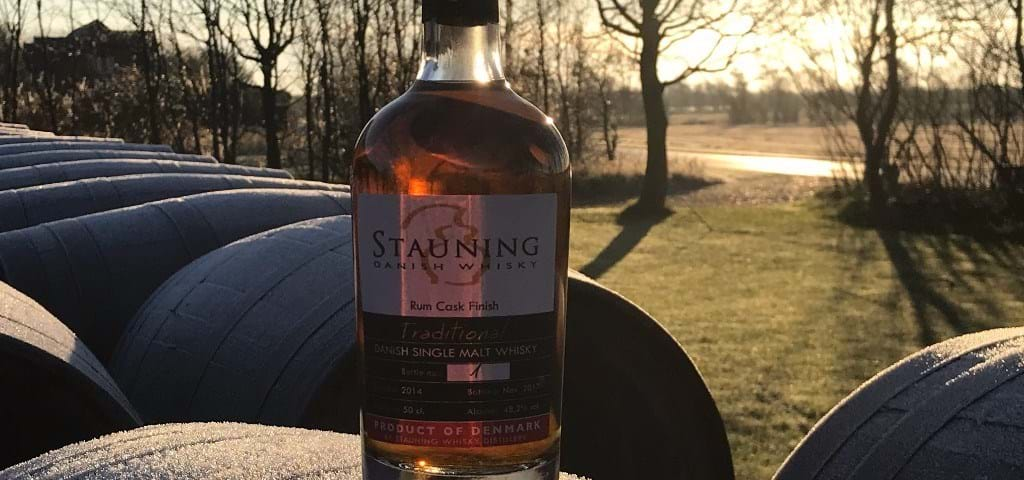 Stauning Whisky chooses SKIOLD - again
SKIOLD supply for the second time to Stauning Whisky
We have just commissioned stage 1 of the Stauning Whisky project with SKIOLD's conveying and storage equipment, and we are happy to spread the good news that SKIOLD is going to supply stage 2 as well. Stauning Whisky is one of the world's best whiskys - and is produced based on their unique recipes and processes, which is a blend of Danish and Scottish finesse.
Stauning Whisky currently produces about 70,000 liters of whisky per year increasing to 900,000 liters in the coming years, which is the reason for the investment in the SKIOLD plant and general expansion. Production will though continue as it always has – with floor malting, where the grain is turned with home-made grain turners. They will go on using small pot stills – just 24 of them – and they will go on firing with a naked flame. These are key elements of a Stauning Whisky based on the same principles as the Scots have done for centuries, and combined with "The Stauning Way" resulting in one whisky with a unique character.
Stage 1 consists of a conveying and storage system for the grain. In connection with the establishment of storage silos for the malting grain, Stauning Whisky has now chosen to invest in the SKIOLD Damas Sigma cleaner for pre-cleaning of the grain before it enters the silos, as well as for fine cleaning when it is taken out of the silos. The Sigma cleaner is a fantastic cleaner, which increases the hygiene standards for the crops, as the occurrence of bacteria and fungi is reduced considerably.
Stauning Whisky has chosen to complete the cleaning line with a SKIOLD Damas Hotyp indented cylinder, which separates the grain by length. With these two machines, it is possible to clean, sort and select the best and largest grains most suitable for germination, providing for the best whisky production.
Super exciting project, and great to get a little glimpse of how the world's best whisky is produced - far from Scotland. This whisky is just fantastic...
For more information about Grain handling and Storage, click here
For more information about Grain cleaning and grading, click here
Contact us for more information