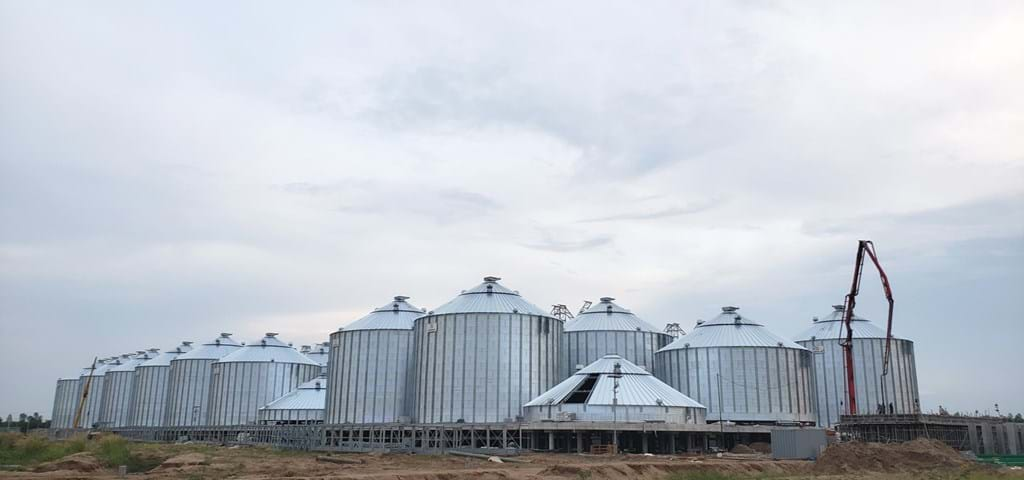 Hanh Phuc Rice
The largest paddy rice handling and storage facility in South East Asia
Full-line, state-of-the-art handling, drying and storage of paddy rice
SKIOLD is the proud supplier of this new high-end paddy rice handling facility, that will become the most modern cleaning, drying and storage solution fully focused on preserving the quality of the rice under tropical climate conditions.
Annually, the factory will process up to several hundred thousand tons rice, with a total silo storage capacity of 240,000 tons, making it the largest project for SKIOLD in Vietnam and also the largest rice plant ever constructed in Vietnam.
The silos standing against the sky preserve the rice under tropical climate conditions, being equipped with an intelligent control system to control the heat, humidity, level of C02 as well as to ensure high level of traceability for the stored paddy rice.
VIEW THE RICE FACILITY ON A DRONE VIDEO HERE
SKIOLD has also provided the sophisticated and highly efficient unloading and cleaning system, including the world's first-of-its-kind continuous mixed flow dryer that will ensure that the rice quality is as high as can be.
The rice storage plant is placed on soft soil of the Mekong river delta in the center of the rice fields in the southern provinces of Dong Thap and Can Tho where rice is traditionally grown at large scale.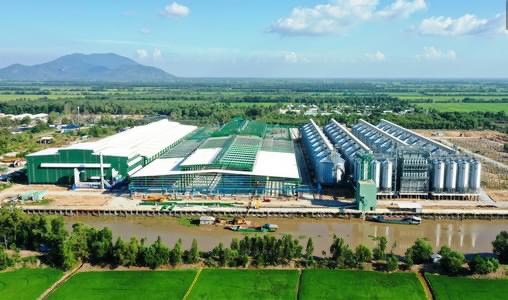 View from the river to the state-of-the art rice handling and storage facility of Hahn Phuc Rice
Read more from the signing here
Read more from the erection of the silo plant here.