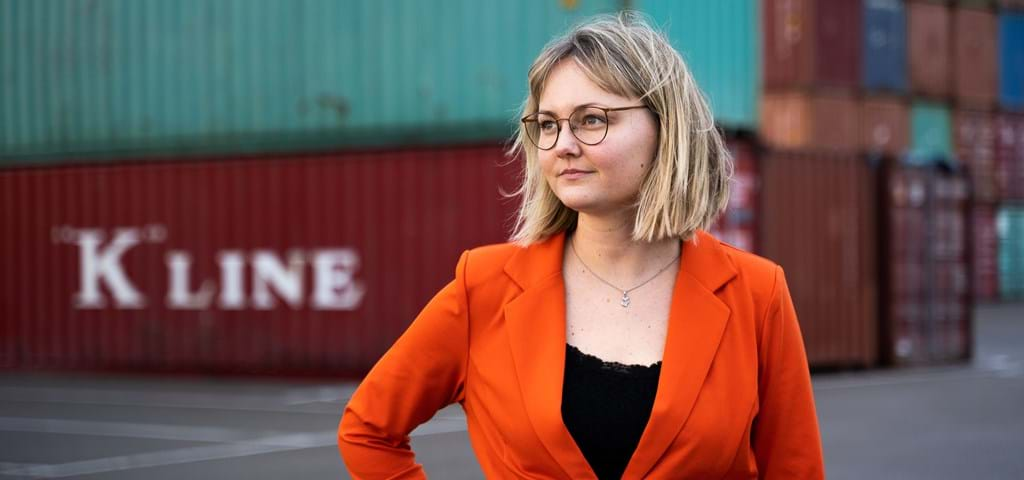 An eye for the bigger picture
Louise Houbak-Jensen starts her life in a small town outside Oslo. Due to work, the father has moved the whole family to the country with the deep valleys and high mountains.
It is not known whether it was the voyages across the part of the North Sea that connect the two countries Denmark and Norway, which in one way or another influenced Louise's career choices in shipping. What is clear, however, is that Louise Houbak-Jensen, who is currently responsible for Group Shipping at SKIOLD, has never been in doubt about her connection to the mother country Denmark.
- When you have lived outside almost all your life, I just think you get a greater connection to the country you actually come from, says Louise Houbak-Jensen
Even though she was only a year old when the family chose to travel to Norway, and the upbringing was safe and good, with room for the great passion for horses. Louise did not hesitate when she turned 19 years old.
The luggage was packed in her parents' car, and she traveled to her home country and later her father's hometown in Sæby, Denmark. A place where a now 31-year-old Louise, has taken root with her own little family.
Sociology vs Shipping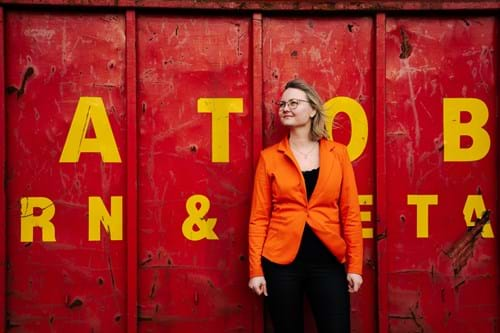 The road to career choice in shipping was not as clear to Louise as the trip home to her home country. But as with so many other things in life, it was the experience of trying things out in reality that guided her in the right direction.
She first started studying sociology, which she studied for a year and a half. But during her studies, it was still very unclear to her what it would actually lead to when she was done with it all. The considerations began to manifest more and more in Louise and pretty soon it became clear to her that she was going to change tracks in her educational choice.
- I wanted to have some practical experience and get out among people in real life while I was studying, and  I was so lucky that I found a student position in a company that was looking for a shipping student, Louise says.
It was a coincidence in every way. But there was an opening and a possible bid for something that could meet some of the expectations Louise had for her future education. Quickly, she was captivated by the job and its many exciting challenges.
- It was the international aspect, the many different cultures and not least the different ways of handling things, and then I loved the pace. I loved being in a situation where you have to work purposefully to succeed in getting things executed, Louise says.
All tasks were interesting to her and she quite quickly caught the idea of the many processes of the daily work. She was allowed to take on all the many aspects of the job from import and export to cross trade. All the time there was something new to learn for Louise.
Talent for shipping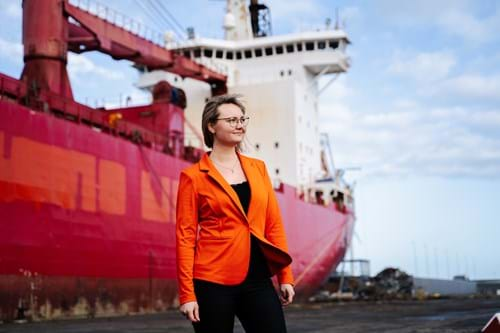 That Louise has found her right shelf was confirmed during the education, as her place of education selected a few particularly talented students in shipping, purchasing and trade, who had excelled during their studies, for several academy subjects in Supply Chain.
- I went from my area on the shipping part to get more insight into the whole supply chain. Suddenly I also got feedback from people involved in purchasing and sales, Louise says and continues.
- I could feel that I got even more professionalism in my head, which I think was really exciting, and which gave me more courage.
And more was on the way, too. After her apprenticeship, Louise was employed by the company where she was trained. Here she got the opportunity to work with the heavy shipments, where there were transport contracts on each shipment due to the amount of value of the goods.
- I was allowed to rise quickly in the ranks and I liked it, Louise smiles.
Time for change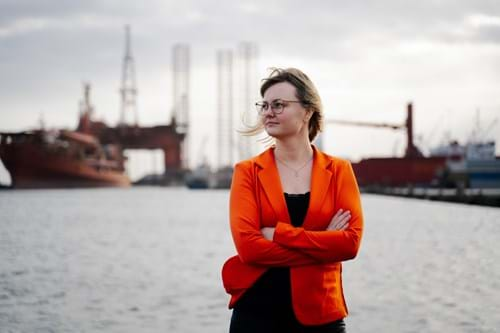 The time came, however, when Louise also wanted to try herself in new settings. One company in particular was on her radar and that company was SKIOLD.
One day Louise saw that SKIOLD was looking for someone in charge of project shipments, and she sent an application right away. The application paid off and now she could embark on a new chapter in her career, the job was hers.
After that, she started sending projects in the business unit for feed, but not long in the job, the young shipping employee began to sense a potential for improvement. Her sense of detail and understanding of the overall supply chain made her think about new ways to succeed on behalf of her new employer.
- I began to see the opportunities that really were, and the benefits that could be in gathering things around our entire group. A picture quickly emerged of a lot of areas that we did not have control over because it was not centrally located, Louise says.
Louise's first year at SKIOLD will therefore also be a little different than she had expected. In addition to taking care of her work, she is also started to pave the way for new ways of handling her shipments.
- I took the conversation continuously with our COO. But also tried to get out in the operational stages to face the challenges and find out where we wanted to go, Louise says.
A burning platform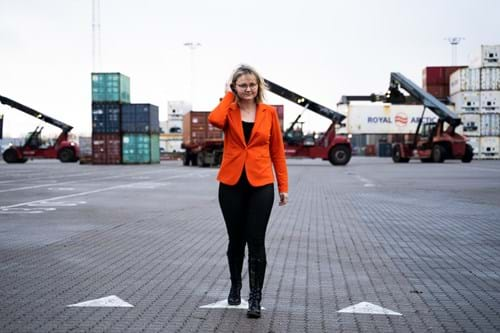 Pretty soon it became clear that the whole company was facing a major transformation. A task that has been set in motion and where Louise has become a key person.
- It is really exciting, but also really challenging, she says and continues.
- There have been many ways of doing things, which must now be uniform in our different locations. That way, there are many things that change in many people's everyday lives and where we might turn their tasks upside down.
She acknowledges that it is a difficult process. This is not least because it is about people and respect for their work and professionalism. A task that to that extent calls for change management and to get people to take ownership of the changes they face.
That Louise Houbak-Jensen has become so central to one of the biggest transformations in SKIOLD's recent times is a task that suits her incredibly well. She herself feels that she has been involved from the start and therefore she also wants to be involved in setting the direction for the change.
- Sometimes it is extremely hard, but at the same time it is also extremely cool because I am allowed to be inside the engine room, where I feel I am making a difference, Louise says.
A lot has happened since Louise, started at SKIOLD. Her department has evolved and has become more specialized. She has gained new colleagues in a team, each with their own focus.
- We have become better at seeing things as a complete picture now and that is what is the big exercise is here, to look at the big picture for SKIOLD, Louise says
Therefore, she also believes in the SKIOLD of the future, where they will win several matches together across countries and business areas around the world.