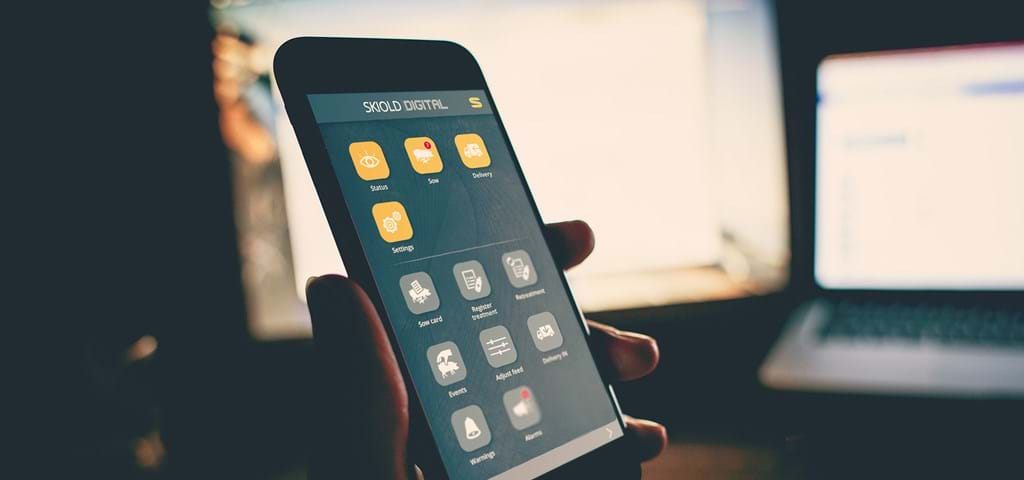 Updated Pig Management for Sows
SKIOLD Pig Management for sows - your 24/7 on farm visibility assistant
You have never had better options to follow your animals' flow through the farm with consistent data reliability. Especially when it comes to documentation of things such as antibiotic and feed consumption, and production performance. You will get data on both an individual and at a herd level that contributes to more stable and efficient results.
Thanks to Sow Management you will have the complete picture and can keep an eye on matings, farrowings, and weanings with valuable in-depth data that is easily stored and shared. Stay updated on medication, workflow and performance targets at all times.
We are happy to let you know that Sow Management has been upgraded and will now provide you an even better overview and more value to your daily job. With the unique dashboard you get updates every 5 minutes 24/7, meaning that you can follow all events and collect your data here and now. Stay connected to your sows' activity like you have never been before with Sow Management from SKIOLD.
The new updated Pig Management for sows is based on data,
which gives you an even better overview and more value for your daily job.