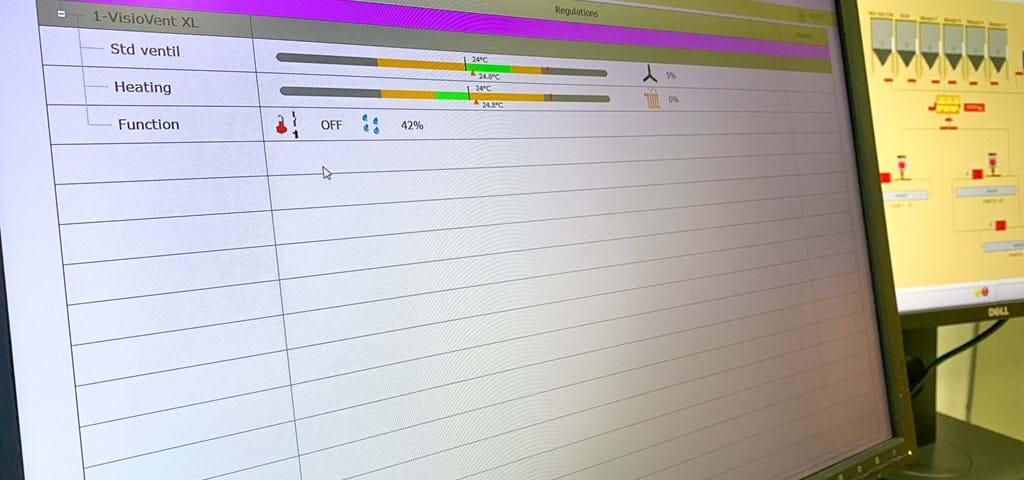 VisioVent PC
VisioVent PC to support VisioVent ventilation control.  
Control, handle, adjust and monitor technical faults on your Visiovent ventilation system. With SKIOLD VisioVent PC you can get help quickly in case of technical faults or disturbances in your ventilation system.
At SKIOLD, we have developed VisioVent PC, which is a computer software that provides remote access and remote control for the VisoVent ventilation system. It gives you direct access to our support team, who can provide remote support quickly and securely through the device connection regardless of your crew capacity.
Thanks to VisioVent PC, SKIOLD can offer a solution that makes the path between you and our support smaller - and that can pave the way for you to maintain a stable operation of your farm.
VisioVent PC makes your climate units smart, with remote connection and built-in remote control functions, which means we are by your side to control, monitor and support your system.