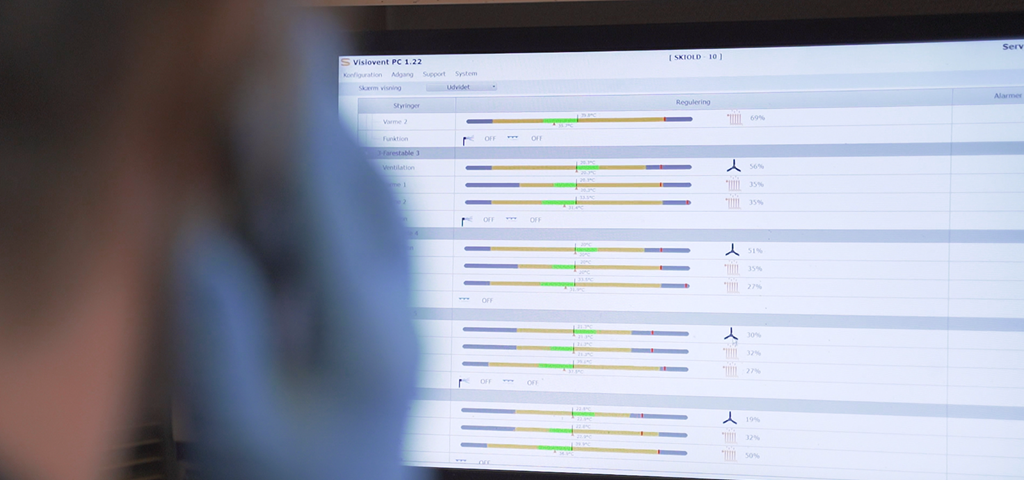 SKIOLD VisioVent PC
SKIOLD VisioVent PC is the first remote support technology to connect you directly with our VisioVent climate control unit. VisioVent PC is a comprehensive, remote access, remote control and support solution that works on all VisioVent controllers and is managed through your PC. VisioVent PC gives you direct support no matter where in the world you work and secure support via remote access.
SKIOLD VisioVent PC helps you if you experience technical errors, system crashes or device errors. You get direct help from our support team, so you avoid interruptions in your production. Instead of being physically present, which takes time and increases costs, our professional team can provide instant remote support for you and your crew.
With SKIOLD VisioVent PC Remote Access Tool, you can stay efficient and productive. Your data settings are in safe hands and handled professionally.
SKIOLD VisioVent PC gives you:
Remote support directly to your system
Solutions for a safely connected air conditioner
Dashboard with: Alarm limits, Temperature curves, Soaking parameters, Light control
Access to history of operation, temperature, and changes in the controls
Option for SKIOLD SystemBackup of VisioVent controllers