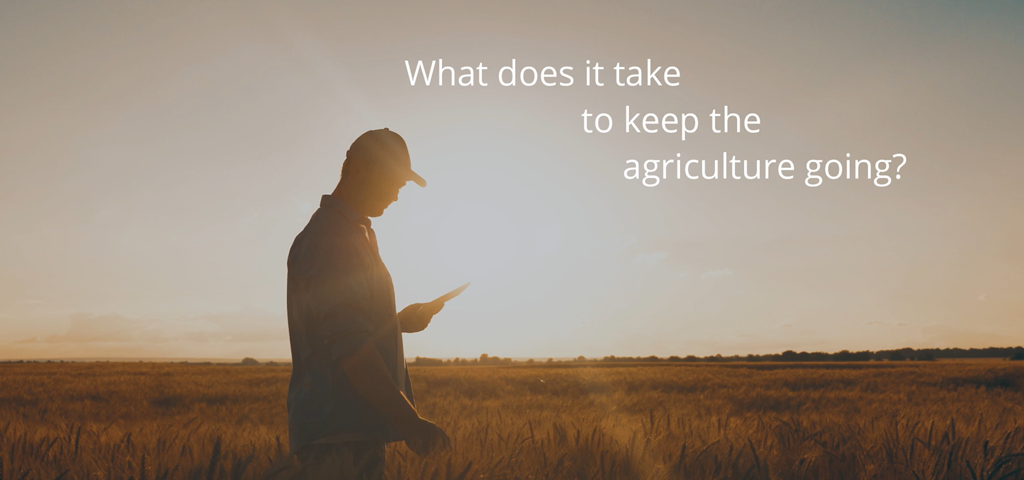 Optimization and value creation for the agricultural supply chain
The agricultural sector has a complex supply chain.
Modern agriculture has many inbound and outbound stakeholders, which place great demands on the farmer. Supply chain processes are complex across industries that interact with different and potentially conflicting objectives. The agricultural supply chain is further complicated as it is affected by fragmented processes. The typical agricultural supply chain involves three steps: from farmers to intermediate silos, from silos to transformation plants, and from transformation plants to clients. Each step requires multiple decisions.
To maximize the value of agricultural supply chains, players must make multiple decisions


It places demands on the farmers in order to be able to handle both purchasing and sales in relation to the general links in the supply chain. From field to storage of raw materials, to processing of feed, and to the end product. In this process, there are several sources of challenges that the farmer is not in control of e.g. the weather, supply and demand, Price fixing, etc.
The use of "digital twins" creates added value and optimizes the entire supply chain
Digitization and analytics have become a priority for more and more business leaders as the value of this become more obvious. More than half of various manufacturing companies prioritize digital applications in their operations.
Although the trend is promising, many farmers are struggling to scale and implement digital and analytical technologies to take full advantage of their full potential. McKinsey research and experience show that less than 30% achieve success with their digital and analytical technologies from pilot phase to a fully scaled solution.
One compelling way to use digital and analytical technologies is to create Digital twins in the physical supply chain - from farmers to end customers - and use it to run virtual simulations and optimizations.
The concept of Digital twins is based on a virtual representation that works with real-time data that specifically creates continuous improvement of the daily activities. That is, Digital twins can include all elements of the supply chain and its interfaces, including purchasing, production, transportation, warehousing, and the sale of finished goods. Players can calibrate mathematical models to include a range of functions, such as profit, capacity, cycle time, or inventory optimization, depending on need.
Implement SKIOLD digital and analytical technologies to get the complete overview in real time